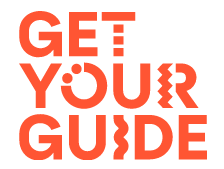 In this article series, you will learn how to connect your TuriTop services with your products on GetYourGuide. You will just need to follow these simple steps to achieve integration.
Connecting GetYourGuide with TuriTop requires having an account and products listed. If you don't have an account with GetYourGuide yet, please register here.
Connecting to GetYourGuide will allow you to exchange the following booking information with them: Availability and bookings. For this reason, changes made in the vast variety of features in both systems, won't affect each other, i.e. if you change a ticket name on TuriTop, it won't change a ticket name in GetYourGuide.
Due to limitations in the GetYourGuide platform, the events with start time 00:00 are not valid, so if you have events in this time slot you will have to modify them at 23:55 or 00:05.
In GetYourGuide the following booking form fields: Name, Email, and telephone are mandatory so, in order to map your services with those in GetYourGuide, you will need to have them active in TuriTop as well.
GetYourGuide: How to activate the integration
The first thing you will need to do is log into your TuriTop's control panel >>> Company tab >>> Channel Manager >>> GetYourGuide >>> Click on Active.
GetYourGuide: How to map your tickets
In this step, you will need to go to your Services tab >>> Select a service >>> Edit >>> Channel Manager >>> GetYourGuide. Here, you will need to select a ticket type in TuriTop that corresponds to a similar one on GetYourGuide, since tickets from the latter are fixed and in TuriTop, ticket types are customizable.