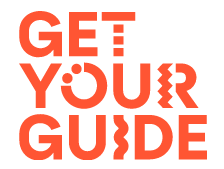 In this article series, you will learn how to connect your TuriTop services with your products on Get Your Guide. You will just need to follow these simple steps to achieve integration.
Connecting Get Your Guide with TuriTop requires having an account and products listed. If you don't have an account with GYG yet, please register here.
Connecting with Get Your Guide will allow you to exchange the following booking information with them: Availability and bookings. For this reason, changes made in the vast variety of features in both systems, won't affect each other, i.e. if you change a ticket name on TuriTop, it won't change a ticket name in GYG.
Due to limitations in the Get Your Guide platform, the events with start time 00:00 are not valid, so if you have events in this time slot you will have to modify them at 23:55 or 00:05.
In Get Your Guide the following booking form fields: Name, Email and telephone are mandatory so, in order to map your services with those in Get Your Guide, you will need to have them active in TuriTop as well. Read the following
tutorial
in case you have questions about how to add these fields in your booking form.
Continue here.