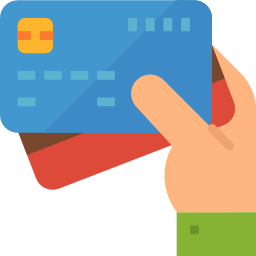 Online partial payment set-up
Step 1: service level configurations
Go to your TuriTop's Dashboard >>> Services >>> Select a service >>> Edit >>> Payments and Taxes.

Advice:
if you enter 100% in the deposit box, you'll receive the total payment for the booking.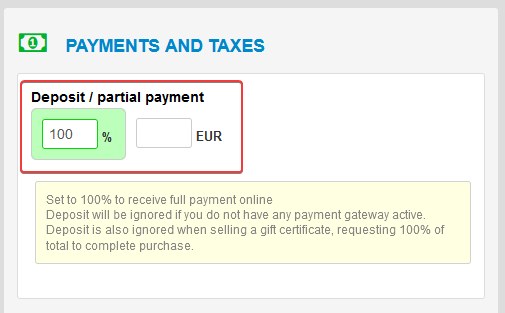 From here, you can set up if you would like for your customers to pay an online deposit and then pay in situ with another payment method. The partial payment can be set up in two ways:
1.- Fixing a percentage.
2.- Fixed amount in local currency.
Select whichever suits you best.
Step 2: (Optional) Allow customers to pay fully or partially
If you'd like your customers to have the two options for paying fully or partially, once you enter the partial payment info, a checkbox will emerge just below. You just need to check on it to enable this feature.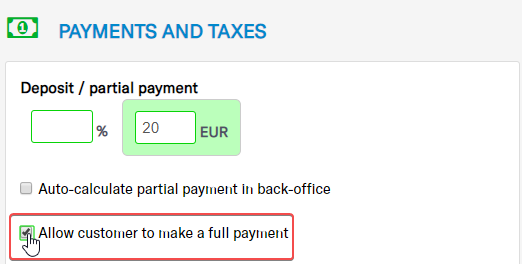 Manually insert Partially paid bookings
Step 1: insert a partially paid booking from scratch
Follow the steps taken on the following video to insert a manual partially paid booking: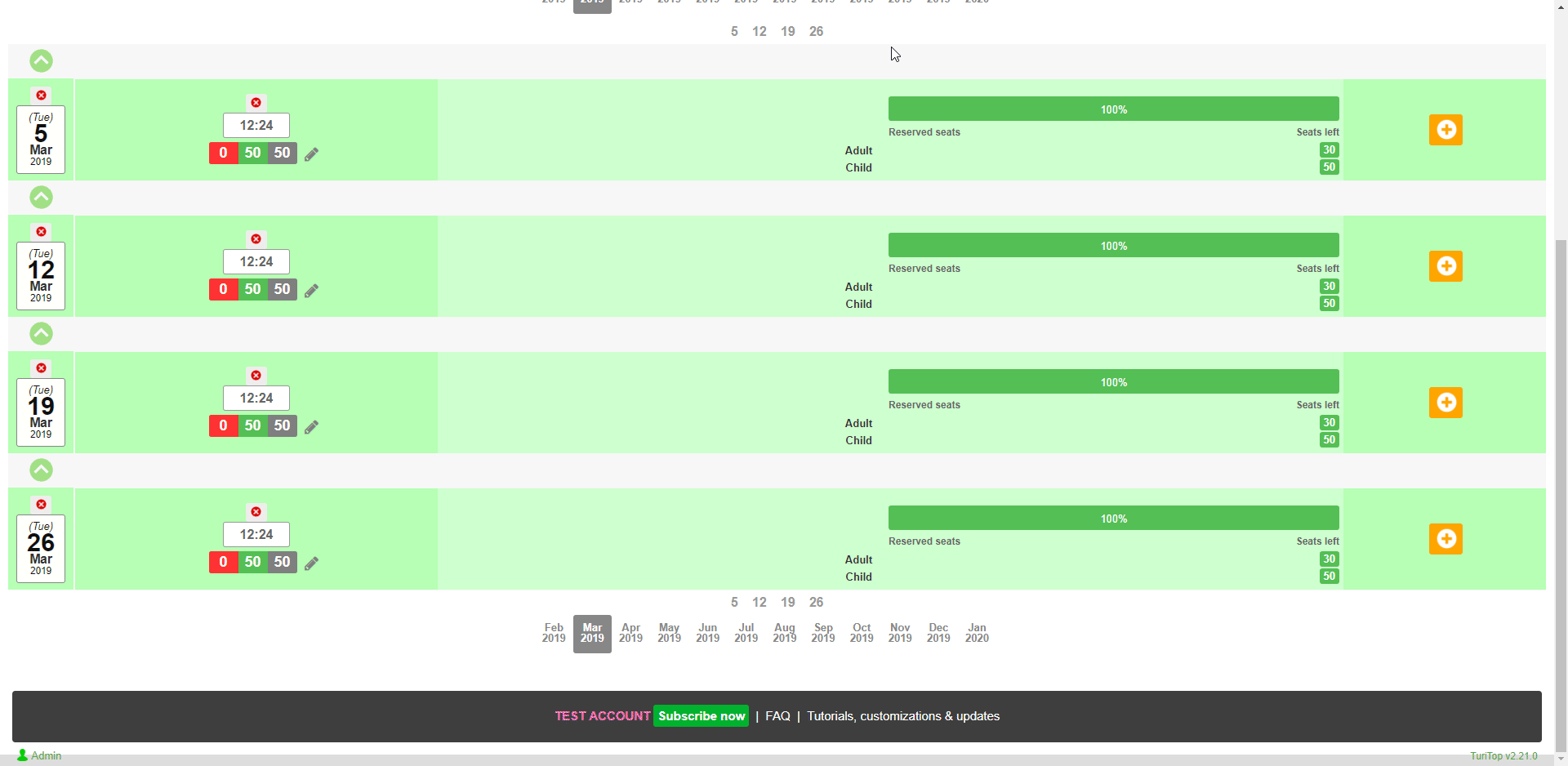 Warning: manually
inserted bookings
mus
t have a payment method in order to save the changes.
Step 2: amend partial payments from Back-office
A booking that has been partially paid is a perfect candidate for adding to it any partial payments. Locate the booking you need to add partial payments to from your Control panel >>> Bookings. Once you've located the booking, click on edit

and then on "view payment list".

When you click on "View payment list", you can edit payments as needed, i.e. you can add positive and negative figures when amending the booking, as well as comments for your agents/employees to see, as shown in the following video: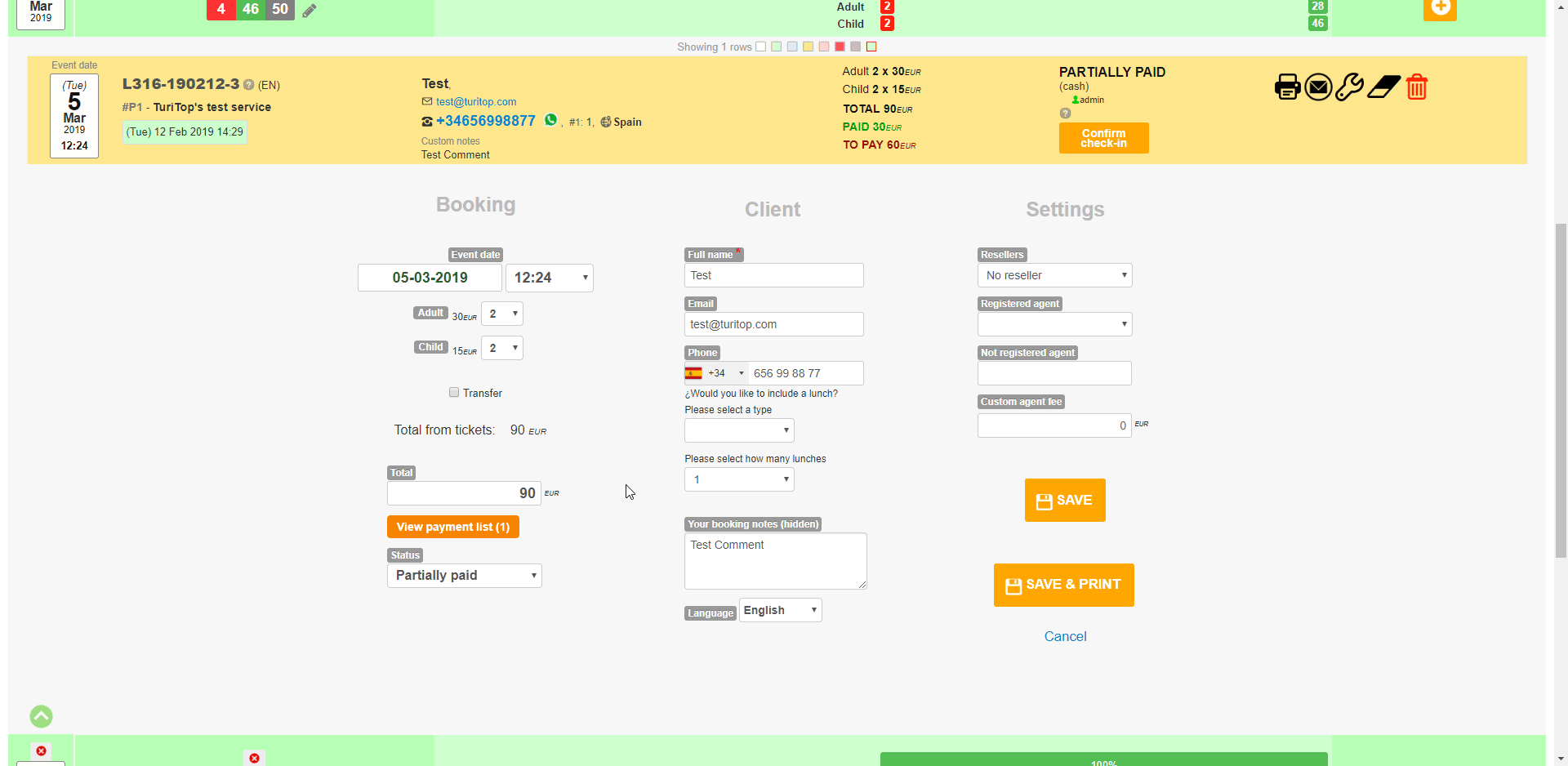 You can also alter the result for the final price manually, without having to edit the payment list: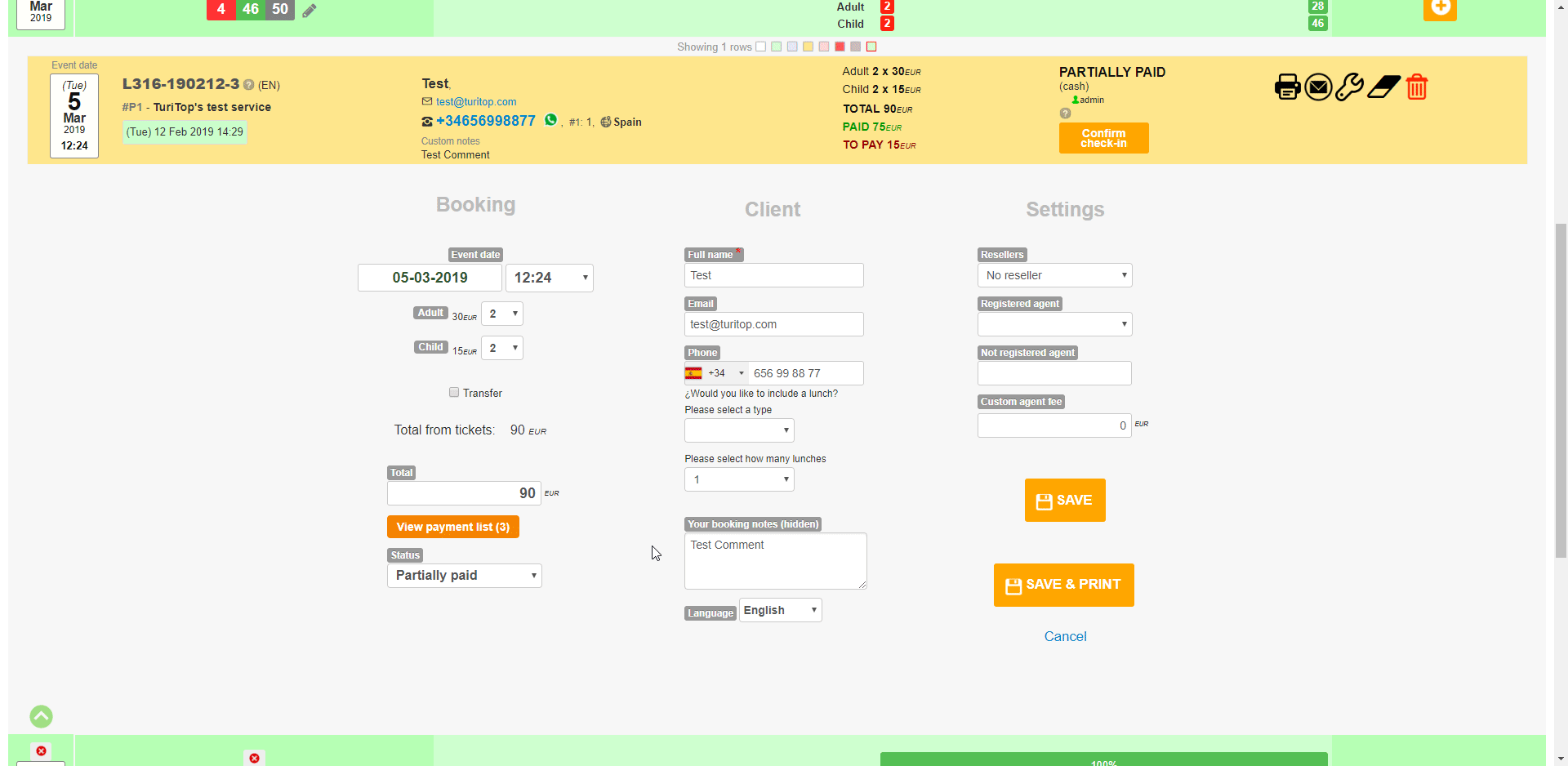 Another thing you'll be able to amend is the ticket quantity: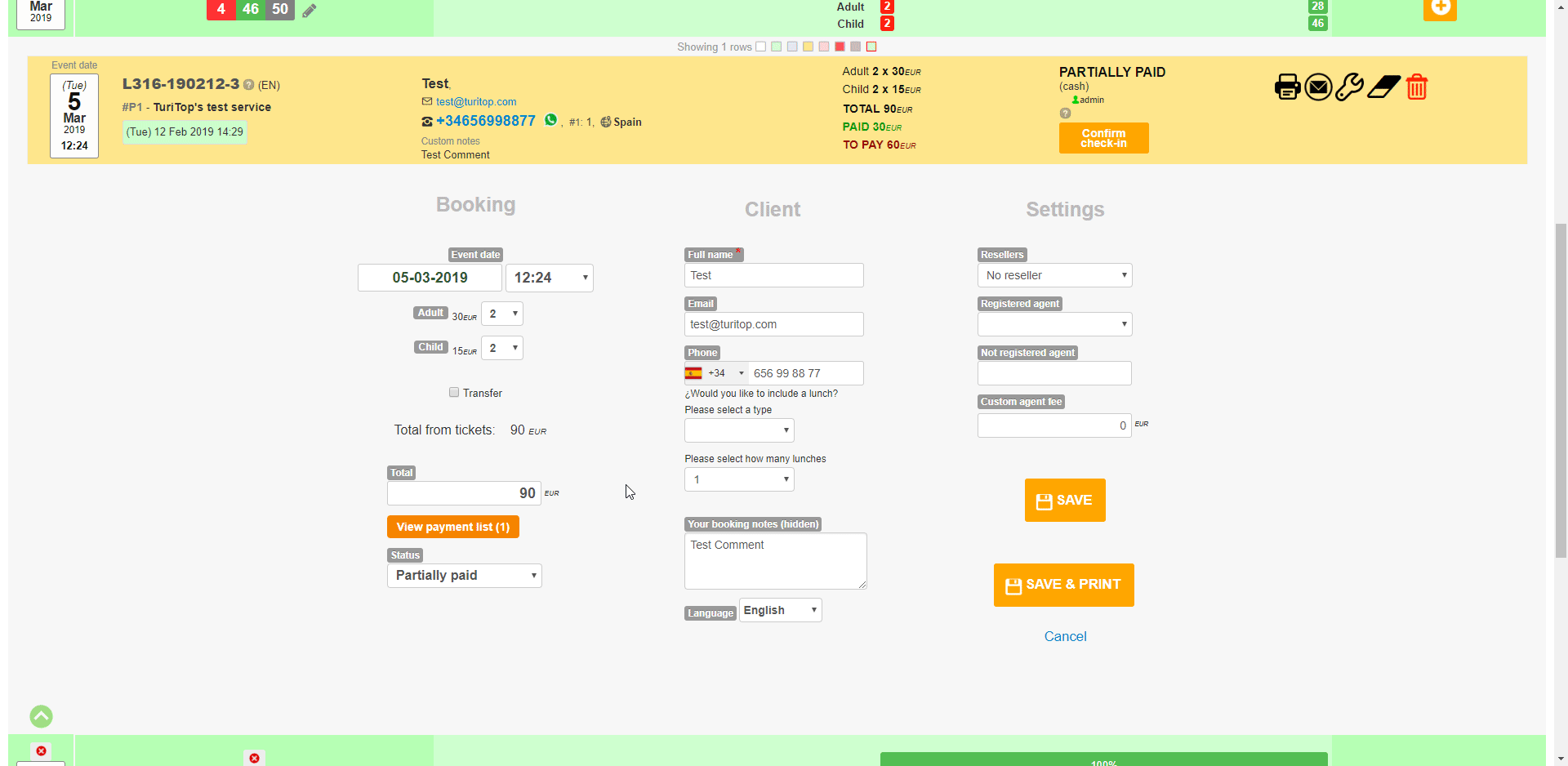 Keep in mind
: these
important
premises:
1.- You may use negative numbers in order to subtract from the total price.
2.- Online made transactions can't be edited.
3.- Ticket quantity and payments can be changed as many times as needed.

Advice:
you can add as many rows of partial payments as you want. Be careful not to exceed the grand total.