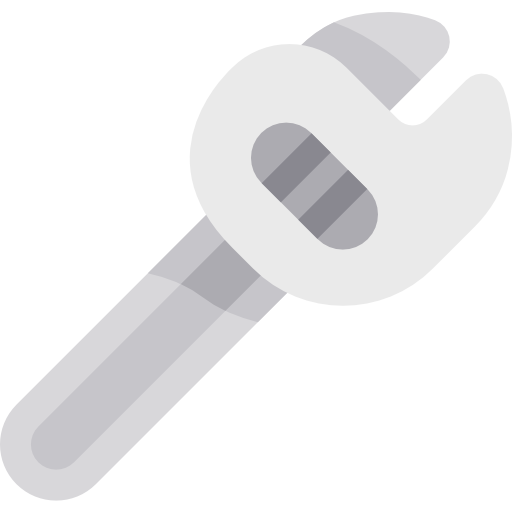 The booking preferences settings can be found from the Services tab >>> Select a service >>> Default settings.
Cut-off time
It allows you to easily configure a booking anticipation time. This means that you can prevent your customer to book any activity after any cut-off time you had set as a rule.
It can be configured in days, hours and minutes:

An example: your activity starts at 8:00 am but you can't prepare your team without at least 12 hours in advance, so you set your cut-off time as 12 hours. This will allow your customers to book only at 8:00 pm the day before.
The call to consult availability feature: All events within the anticipation range will be displayed in purple to indicate that the booking can be made over the phone. If you would like to set up this feature at a Service or the Company click here.
Future days
This setting specifies the maximum range of time in the future that your calendar will be available to book, i.e. if the value has been set to "Current month + 1" and we're currently on June, the only available months that the customer will see will be June and July.
This can be set by days or months for more control over your schedule: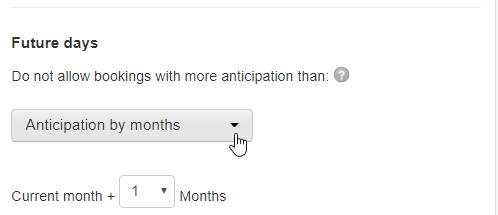 Keep in mind: this will only apply to the booking widget. If you'd like this feature to be applied to the back-office, please click on the checkbox "Apply to back-office" and the changes will be applied to both widget and back-office.
Changes/cancellation
This tool lets your customers change or cancel their bookings. Click here to learn how to activate this feature and how to use it.