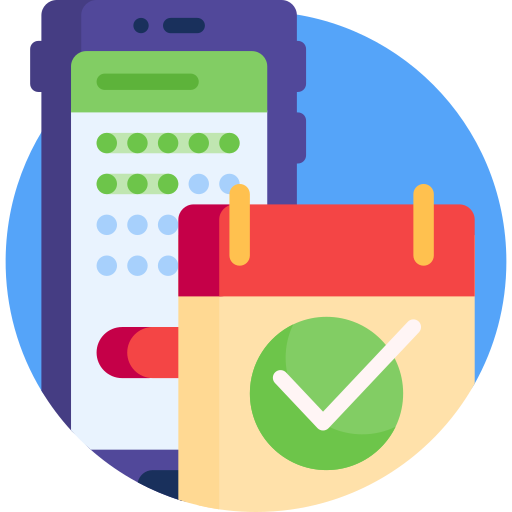 TuriTop booking system offers you the option to visualize your bookings following several search criteria; you can visualize/print/download bookings from a specific date, you can also see bookings of one or several services, visualize bookings made by an agent or bookings with the same transfer point. In this section we provide you with more information, so you can get all the data you need from your bookings.
The Filters
With the filters, you can look for specific bookings that meet the requirements you set in the filter fields.

From - To: Select a day in From to show bookings made from that date forward; select To to not show bookings from that day forward. You can filter by booking date (when the customer made the booking), event date (when the customer will enjoy the activity), or valid until (this is only for a gift certificate or open services without a date).
Service: Select a service to show the bookings of that service only, select all to show bookings of all services.
Client: If you write here your client's name, email, phone, or comments, it will show all bookings with that same data.
Checked: Select Checked-in for checked in bookings and Not checked In for tickets that haven't been checked in. You can check bookings using the TuriTop booking software Mobile App. You can download it here.
Booking ID: Enter a booking ID to look for specific information. The booking will look like this A468-170127-5. Each booking has it's own booking id; the first part (A468) is your company id; the second part (170127) is the booking date, and the last part (5) is the number of booking in that day (in this case the fifth of the day.)
Cart ID: You can filter bookings by cart ID, this ID is created with every shopping cart purchase. (This field is only shown when the shopping cart is enabled).
Multiclient ID: filter used to perform searches based on the unique code of multiclient purchases.
Status:Choose a status to display all bookings with that status.
Created by: It allows you to filter by a user who created the booking.
Agent/User: It allows you to filter bookings by agent. (This field is only shown when there is at least one agent created).
Transfer point:Allows you to visualize all the bookings from that specific transfer point. (This field is only shown when the transfer is enabled).
Pick-up by hours: Allows you to filter by pick-up hours range.
Unregistered agent: choose to filter by a non-registered agent.
Internal notes: select to show internal notes made by you or an OTA.
Reseller: You can filter bookings by resellers.
Gift voucher: You can filter the bookings only by gift voucher.
Payment method: You can see bookings by payment method (Stripe, PayPal, Redsys), depending on the payment gateway you have set up.
Come from: You can filter the bookings made either on-line (widget) or manually (back office).
Promo Code: You can enter a Promo code and only visualize the bookings that used that promo code.
Language: Filter the bookings by the language they were made with.
Ticket type: This is a text field where you can filter by ticket type, (adult, child, bike, ...), depending on how you have named them.
Order by: Select an option to show bookings in order (ascending or descending); You can order by booking time, event time, service ID, agent, or transfer.
Seat: you can see bookings by seat (only if the graphical seat selector is enabled).
Redeem code: use to run a search by entering a valid Gift Voucher's code.
Add sales summaries: if you enable this, you can get a summary of total sales, commissions and net sales.
View: Choose the visualization of your bookings, minimal (shows the booking basic info), or detailed (shows all the booking info).
Show: Select to show deleted tickets, deselect to not show deleted tickets.
Category: use this filter to order bookings by the category they're in.
The buttons and their functions: the first with the looking glass is to apply the filters; the second to print the bookings; the third to export your bookings into a .csv file, the forth to delete all filters and the last one to manage your filter configuration.

Export/Download:

You can export your booking data either in CSV or Excel. You can choose to export all the fields or you can unmark the ones you don't need.

Manage filter configuration:

This option allows you to select/unselect which fields you want to show.

---
Explaining the booking colours
Green
Booking confirmed, payment received either in part or fullpaid (depending on the configuration of each service).


White
Pre-Booking , when the payments are confirmed, it will change to green colour. If after 30 minutes the booking hasn't been paid, the booking will be autodeleted and it will change to a grey colour.

Lilac
Free booking, can be due to an unpaid booking, to a promo code of 100% or because it will be paid on arrival.

Yellow
Manual bookings (back office) and/or made from Viator (when Viator's integration is enabled).


Pink
Stripe or PayPal bookings that have been canceled or refunded.

Red
Bookings deleted manually.


Grey
Pre-booking deleted to free seats.

Green with a red border
Booking pending of payment, the customer made the payment but the booking hasn't been confirmed.

---
Explaining the booking buttons
From the back-office, all the users with access will be able to print, to send a confirmation email, to edit, or to delete a booking.

: Here you can download or print the booking.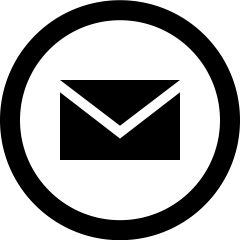 : Here, among the most important functions, you can send a booking confirmation by email, resend the booking details, send a payment request by email or unsend the automatic opinion request email.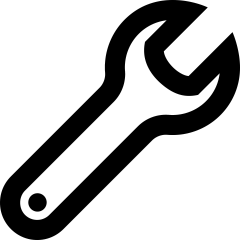 : Here you can edit the booking manually (you can change the event date, the final price, the number of people...).

:With this tool you can delete your customer data without having to delete the booking and lose the statistics or reports.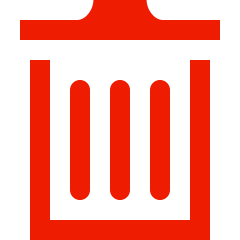 : This icon only appears on confirmed bookings, where places have been reserved. They can be partially or fully paid, or unpaid because they are paid on arrival. If the booking is unconfirmed, pending or deleted, this icon will not be displayed but an "undo to block seats" message.

This button allows you to mark bookings that have been enjoyed. You can also check-in by scanning the QR code from a smartphone using the mobile application of your TuriTop booking system. When scanning for the first time, the screen will turn green and the booking will be automatically checked-in. If you scan the same booking in the future, a red message will appear indicating that the booking has already been enjoyed.

This button allows you to undo the previous action.

This button allows you to manually redeem a gift voucher from the back office.