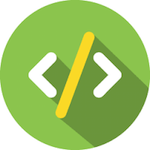 With this, you can add a widget to your website that shows all the services that are available for 1 day. Now your clients can view all the services you have for the day with all the hours in which they are available and choose the one they are more interested in.


Keep in Mind:
For now, the
Daily Multi-Service Widget
only works with tour services.
---
Installation
To install the Daily Widget, please follow these instructions:
Step 1: Install the script
Install the script tag that must be placed at the bottom of every page of your website before the tag.
<script id="js-turitop" src="https://app.turitop.com/js/load-turitop.min.js" data-company="D1" data-ga="no" data-buttoncolor="green" data-afftag="ttafid" ></script>
Change D1 by your own TuriTop id (you will find it on the top right corner of your TuriTop bookings system's control Panel)
Step 2: Install the code
Install the code of the Daily Widget (below) into the part of your website where you want it to be displayed:
<div class="load-turitop" data-service="all" data-lang="en" data-embed="box"></div>

You have make sure that data-service="all" is correct The "en" in the code represents the language in which the widget will appear. You can change it to the language you choose.
Daily widget showing certain services
If you want to use the Daily Widget and want to show only some services (not all), please follow these steps:
Go to Categories tab and create a new category with the services you want to show.
Copy category code that will appear (C1, C2, C3, etc.)
Change data-service for data-category, and change "all" for the code of the category; "C3" for example.

Example:
<div class="load-turitop" data-category="C3" data-lang="en" data-embed="box"></div>