Step 1: access your GYG supplier admin account
Now, you need to map your GYG products with your TuriTop's services. You can do this from your Supplier Administration account. On the Home page, click on Manage Products >>> Choose the activity you would like to connect >>> click edit >>> Choose the Options view (as all connections are happening on Tour Option level) >>> Select "Edit" next to Connectivity Settings: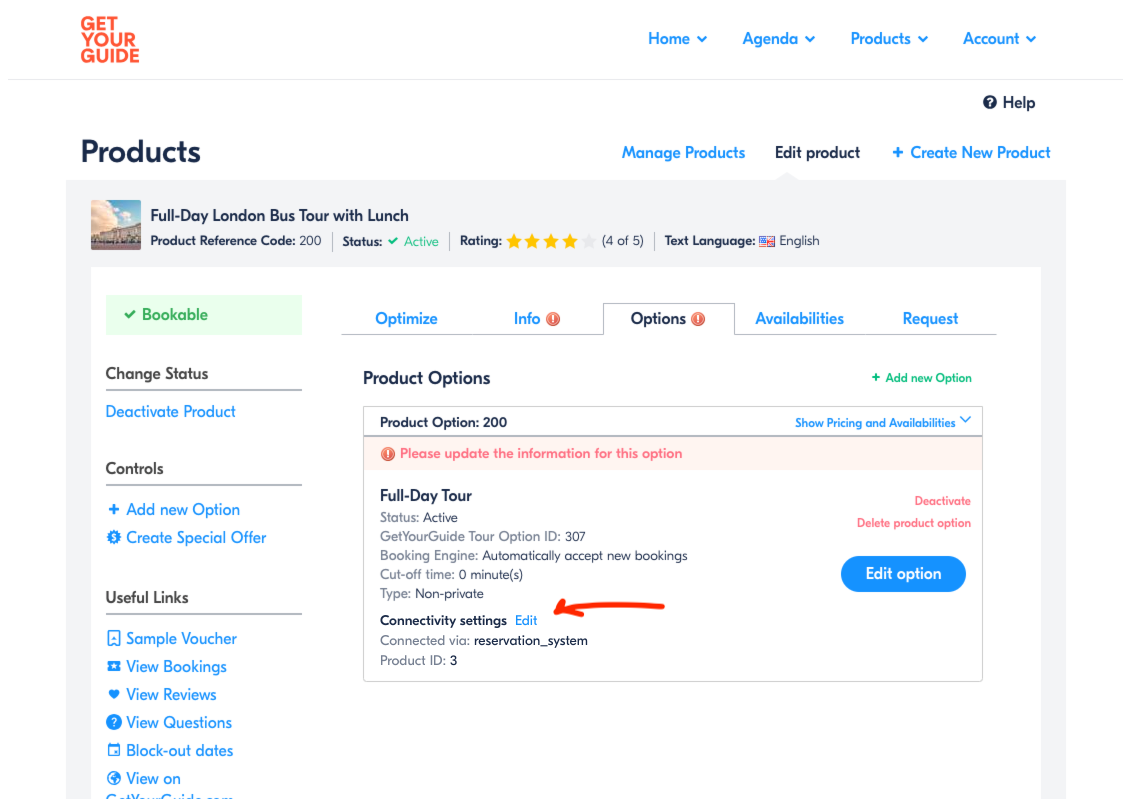 Step 2: selecting your TuriTop Booking System
Select your TuriTop Booking system from the dropdown list and enter in your product ID that you just copied as explained above here.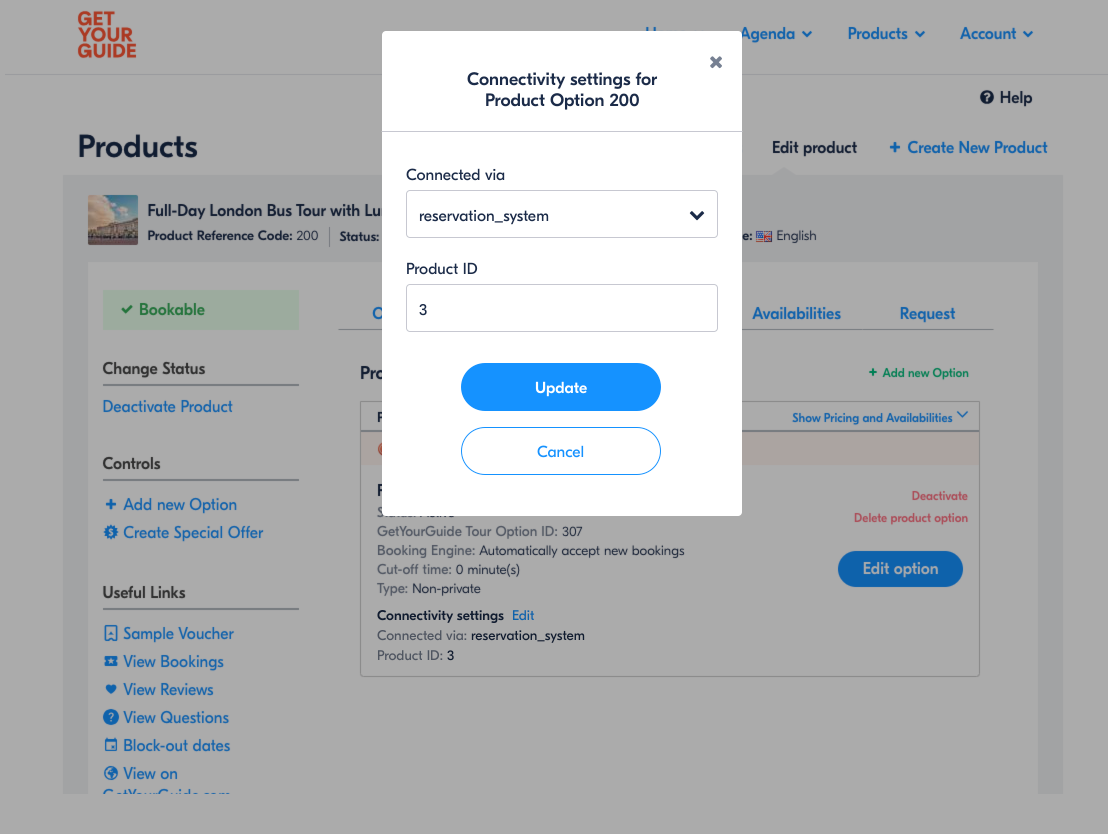 Upon clicking save, GYG will test for connectivity and try to obtain some availability for the product. If this passes, the product will be connected using the new connection settings.

Warning:

Any future changes to your GYG connected product could lead to break the mapping and cause errors or bookings to fail. If you need to change the structure of your product, please contact your destination manager first.


Additionally, GYG will only move forward with
connecting
via
API
if the
cut-off
time on your TuriTop's
default settings
in each service, meets or beats the time GYG has listed for the
product
. This is important as 40% GYG's
customers
book the
last
minute. GYG intention with this is to ensure the
lowest cutoff
time
possible
for their customers and with
API connections
they strive for a cutoff of 0 or 3 hours, though they accept a maximum of 10 hours. Please make sure to lower the cut off time.