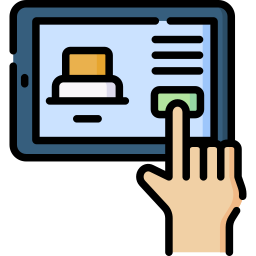 The internet has revolutionized the world for years now and all businesses have been taking advantage of it. Such is the case of Online Travelling Agencies (OTAs). There are plenty of OTAs nowadays and your TuriTop Booking System is always looking for new OTAs to connect with. Unfortunately, we haven't connected to all of them just yet but we are willing to. Our API is public and we welcome all OTA's that wish to connect with us.
In this article, we will explore some available options when the OTA you wish to connect to is not listed in TuriTop.
Contact the OTA yourself
A possibility that can speed things up is communicating with your account manager or any support agent to let them know you wish to connect your TuriTop account with them. Another option is that we contact them; for this, we will need the account manager information provided by you. Send us an email to help@turitop.com and we will take care of the rest.
Users and commission calculations as OTA
As you may know, TuriTop features user operations for several purposes. One of these can be inserting bookings and manually assigning them to any given user. This user can be made to identify an OTA or agency. Follow these easy steps.
Invite the user
You will need to invite a new user to your TuriTop account (If you can't use a real email address, look at how to invite props users by using email aliases here).
Assign a commission
Most probably, your agency sets a commission for reselling your products. Set a percentage under Company >>> Manage users >>> User >>> Fee:

By doing this, it will be easier to calculate the turnover for sales made using this user (OTA).
Insert Bookings
Easily insert bookings from your Calendar tab in Monthly or Daily mode. As you would insert a regular booking, before inserting it, from settings, select the registered agent that you had previously added. For example: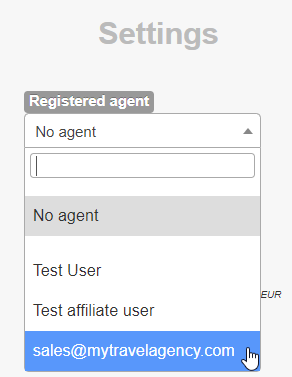 You will be able to see the booking in your bookings tab assigned to the agency (agent):

Generating sales reports
From the More [+] tab of your control panel, click on Reports to the left and generate a report with the parameters you wish to check and selecting to group by agents (learn more about reports here). The result will offer you a full report on the sales made by agents, such as the one we have just created: