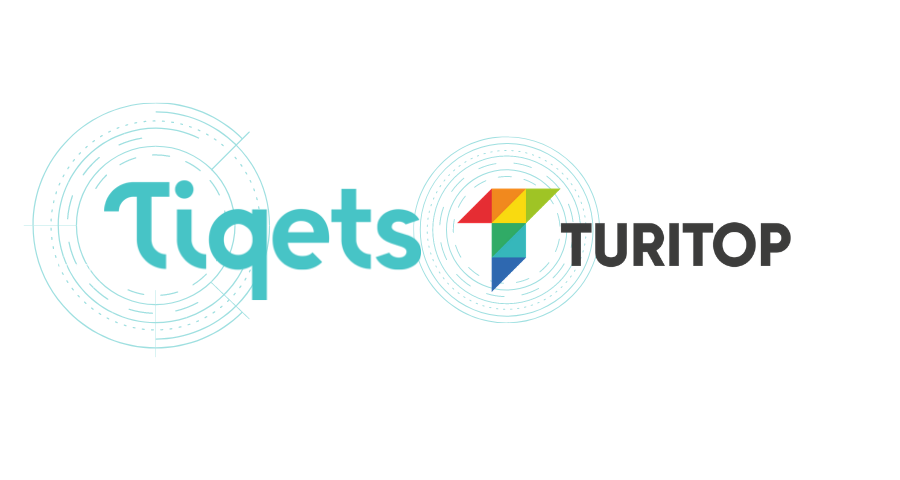 Our integration with Tiqets works as follows. When a traveler searches for your products on the Tiqets website, Tiqets will display ticket availability directly from your TuriTop account. When a booking is created from Tiqets, the booking information will be sent to your TuriTop account, updating the availability of all your connected channels automatically.
In order for Tiqets to find your service in the TuriTop Marketplace, you must have it translated into English. If you don't have it yet, you have to go to the Translate tab of your control panel, select English and translate the fields that you have entered manually in the system. Learn more here.
If you already have an account on Tiqets:
Step 1: Enable at Company Tab
Go to your TuriTop's control panel >>> Company Tab >>> Channel Manager >>> Tiqets and click on Active.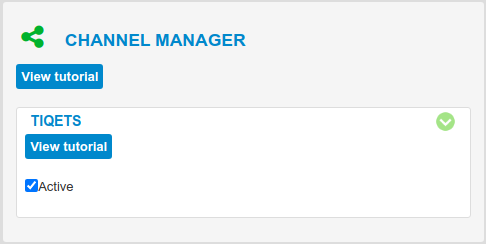 Step 2: Go to the Services tab,
The next thing to do is going to your Services tab >>> select the service you want to connect with Tiqets >>> Edit >>> Channel Manager >>> Tiqets and do the following:
Click on Enable this service for Tiqets
Copy (using the green copy button to your right) the TuriTop Product ID to your clipboard.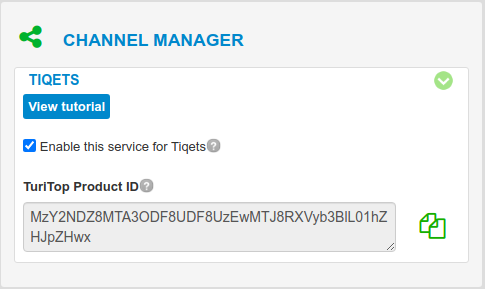 Step 3: Contact Tiqets and provide the TuriTop Product ID.
In this final step, you will need to reach out to your Tiqets account manager or support agent and provide your recently copied TuriTop Product ID from the step above. Please, bear in mind that you should provide information as to which product in Tiqets is to be connected with the TuriTop one.
If you do not have an account on Tiqets yet:
Start by signing up and create an account for Tiqets. Once you do so and have your products ready, you can proceed from above.