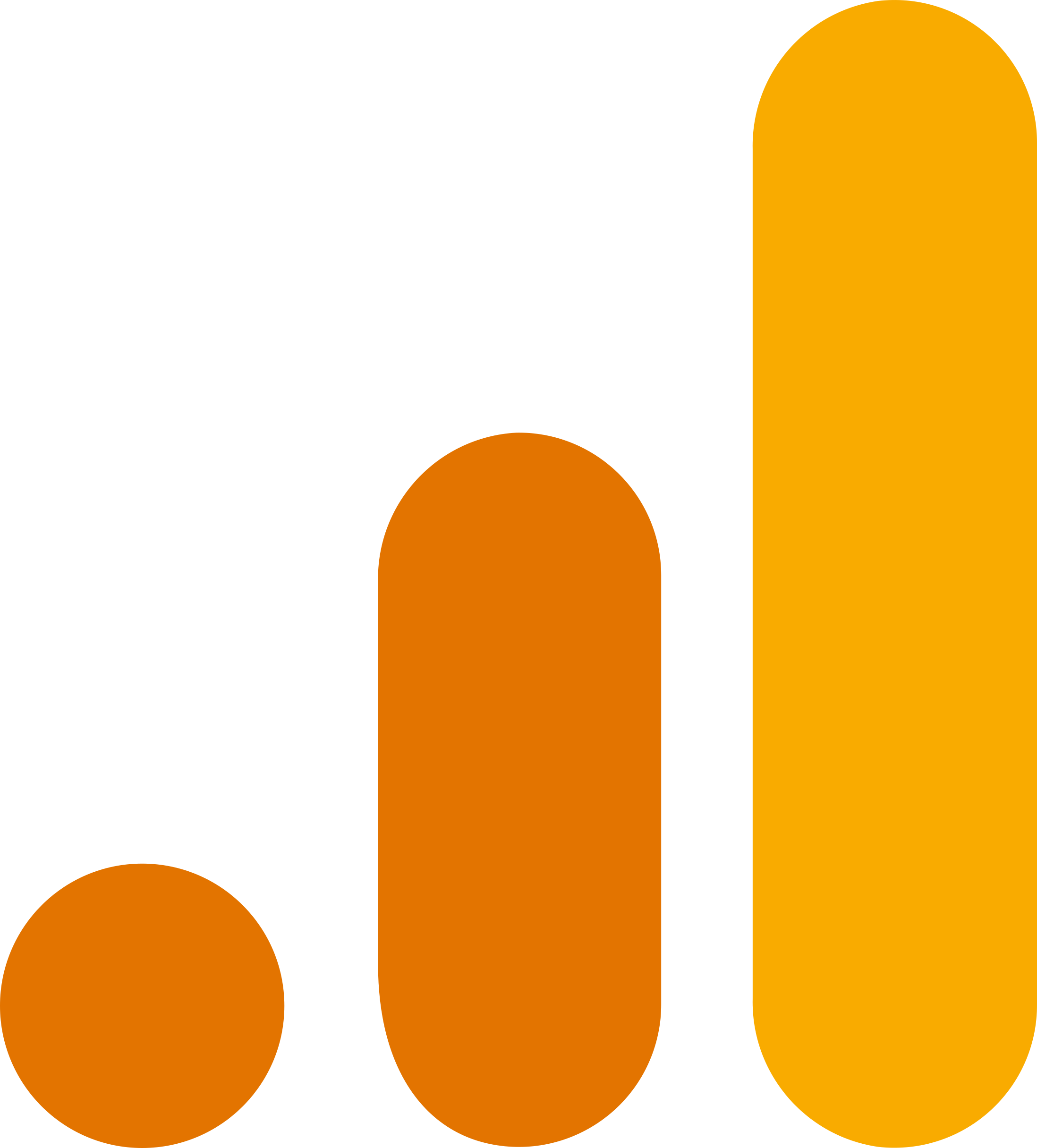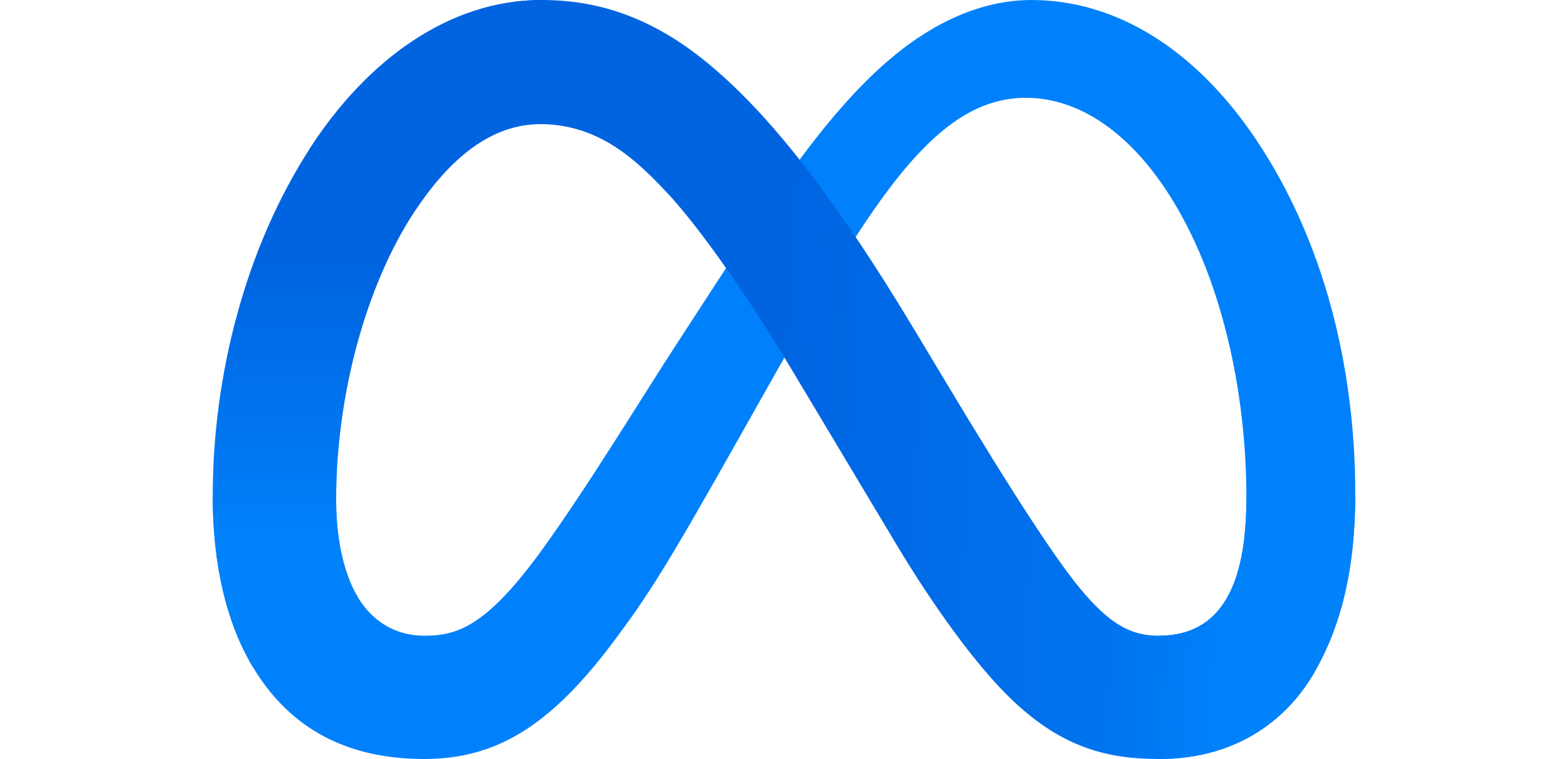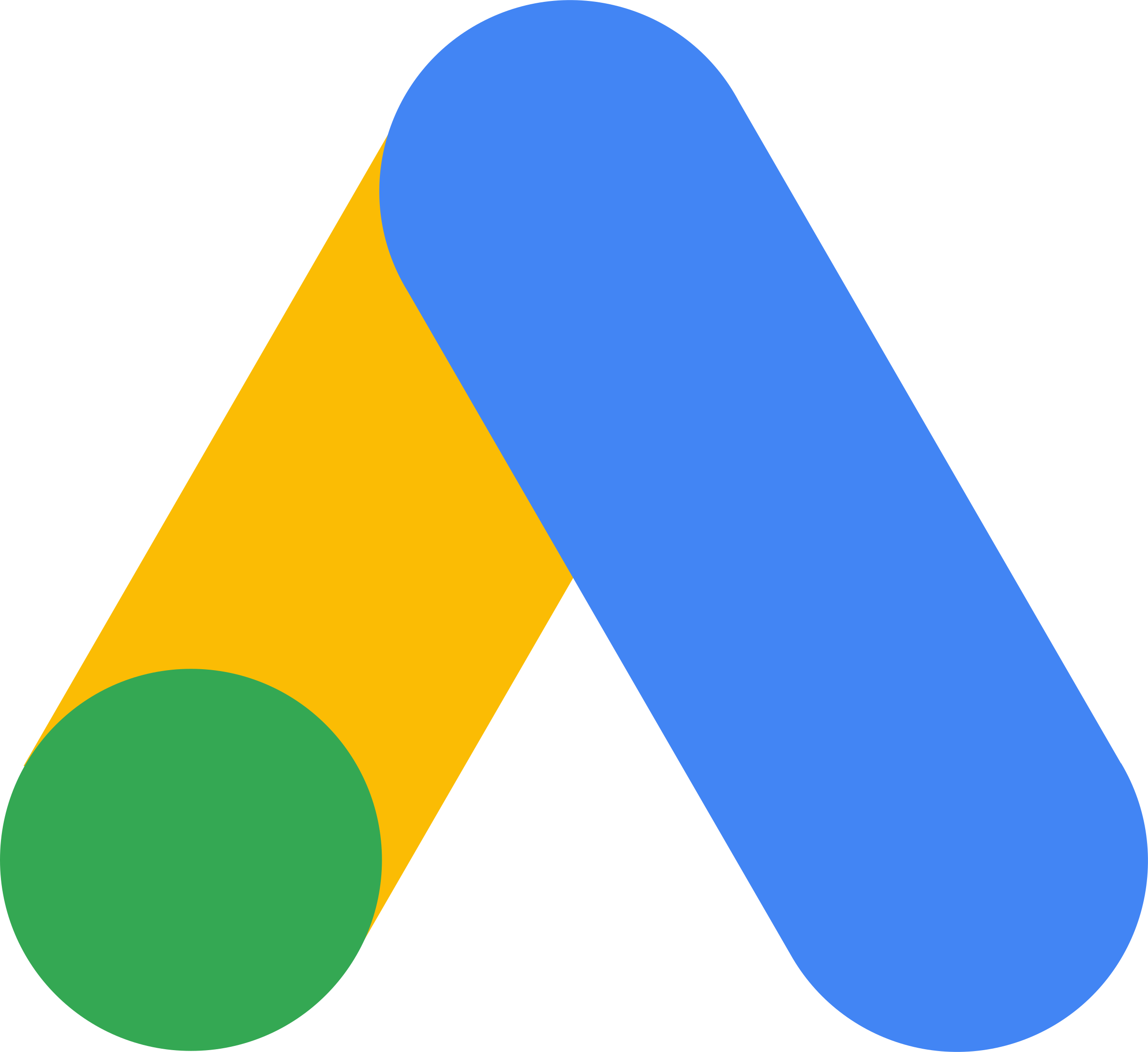 ---
Where can I find it? Company >>> Components/Integrations >>> Custom Thank You Page Code Generator
---
If you want to track your conversions through TuriTop in your marketing platforms: Google Ads, Google Analytics 4, and Meta, you will need to use a custom thank you page (hosted on your website) and install within it this code.
By generating and inserting this script, you will be able to track conversions and share your bookings metrics, such as the total price, currency, client email address, and payment gateway.
For this integration to work, you must make sure that the GA4 (google tag), GoogleAds, and Meta (pixel) tag/s are inserted on your website. It will not work correctly if you have only inserted the Google Tag Manager tag.
It is not possible to track events with this feature. It only registers conversions (if the purchase was successful or not).
---
Configuration
Step 1: Configuring the Custom Thank You Page
In order to use this script, you will need to configure a custom thank you page, also known as the custom success screen, in your Company/Services >>> Default Settings >>> Success screen preferences panel since this feature does not work with the success screen TuriTop offers by default. Follow the tutorials to configure it at a Company or at a Service level.

Step 2: Add your accounts
Then you must go to Company >>> Components/Integrations >>> Custom Thank You Page Code Generator and add your IDs. You can either link all 3 tools or just the one/s you need by entering the id code and then clicking outside the box to save the changes.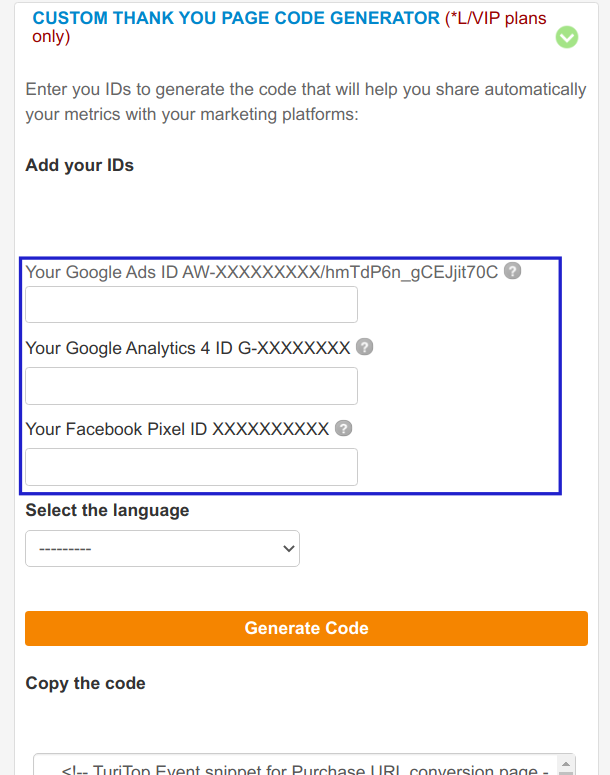 Step 3: Select the language
You have a variety of languages available so, if your website has multiple languages, you will be able to generate a script for each version of your custom thank you page.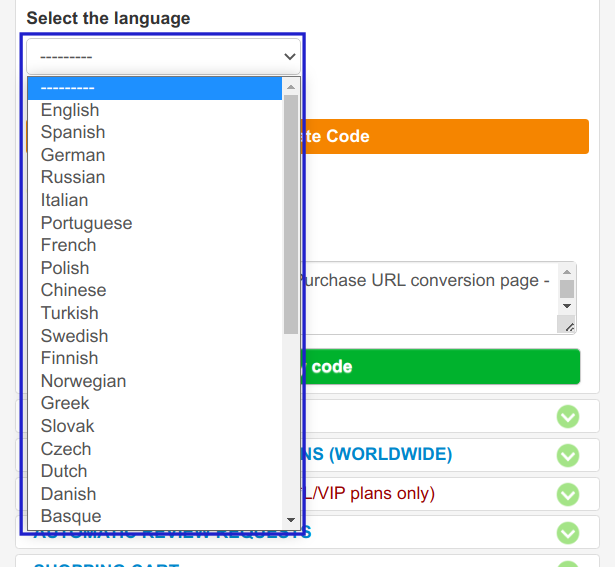 Step 4: Generate
Click on Generate Code to create a script with the data and language provided. Your TuriTop page will refresh itself whenever you do this.

Step 5: Copy the script and insert it in your Thank You Page
Finally, click on Copy Code to get the code you will later insert into your website (success screen).

---
Additional notes
How does this work?
Whenever a customer makes a purchase in the booking widget and is redirected to the thank you page you entered in your TuriTop panel, the most relevant parameters of the purchase will be taken. Then, the inserted script will take these values and create the tracking code for Google Ads, GA4, etc.
How does the script look on the site?
Something similar to the image you are seeing below will be inserted into your website success screen page. It can be modified by someone with JavaScript knowledge.