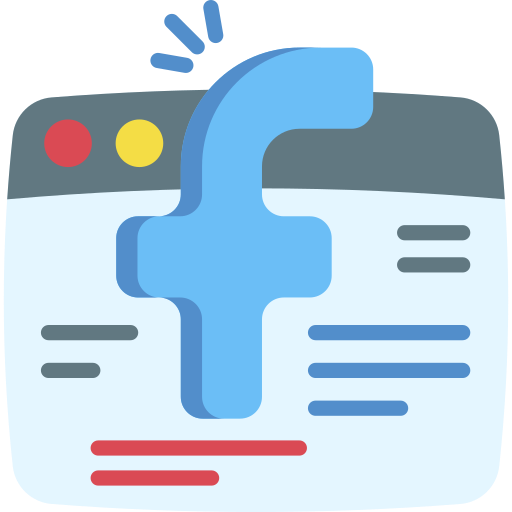 Facebook's call to action button, is a helpful tool for interaction and communication between you and your customers. These buttons will allow your clients to book a service in your TuriTop booking system, shop now, or just contact you via the messenger app, email, or phone you.
To create a call to action button follow these easy steps:
Step 1: log in your facebook professional page
Firstly, go to your professional Facebook page and look for the button's position. You'll find it in the lower right corner of your cover picture layout. Once found, click on the + Add a button.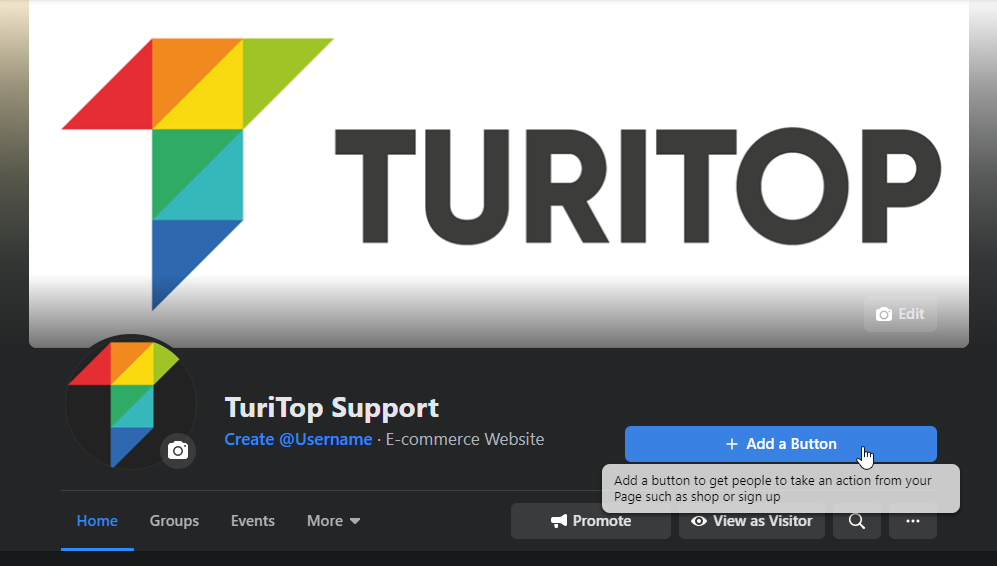 Select the button type you wish to install, in this particular case, Book now.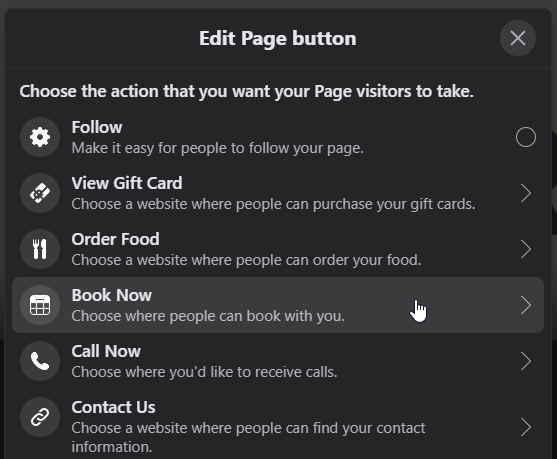 Then, select the Link to website option: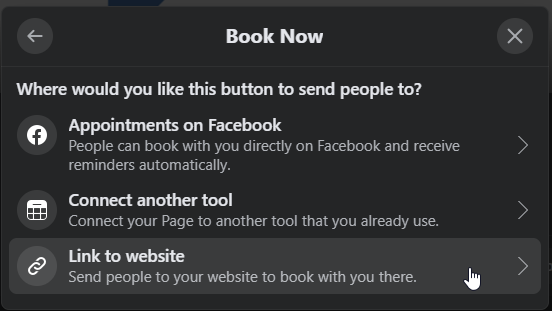 Step 2: link with your TuriTop's widget or website
Now, you'll have to paste the URL of your service or category of your TuriTop booking system or website in which the widget is installed to link it to the call to action button.
We recommend you to use the URL to your website since it's more likely that your customer books several services or purchases several products or both. It's an outstanding advantage all traffic getting into your domain since it's beneficial to improve your web site's search engine positioning.
Link with your Website: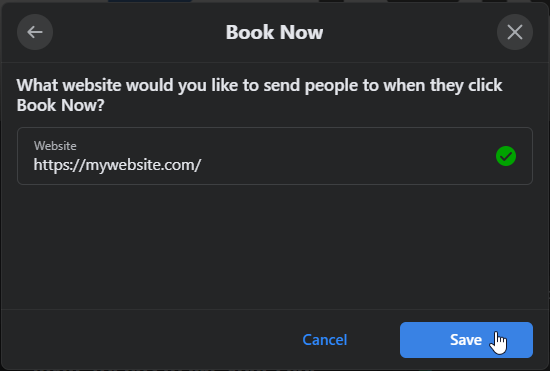 You can also link to a widget in TuriTop: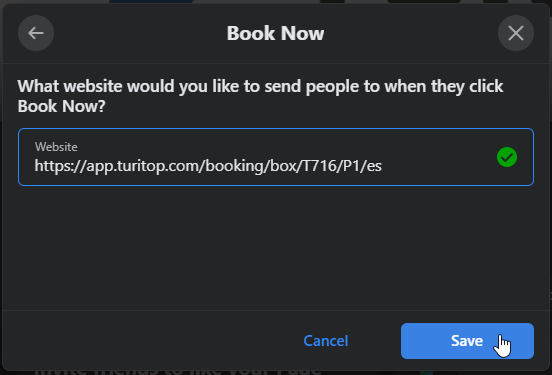 You can find other widget link variations here.
And that's it. This is how it will look like: