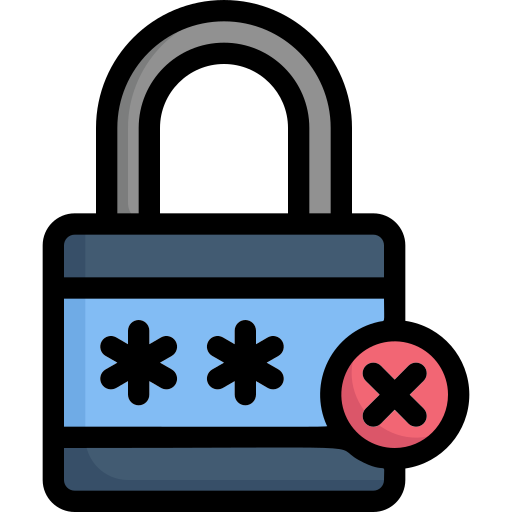 Permissions
You may assign different types of permissions to your users: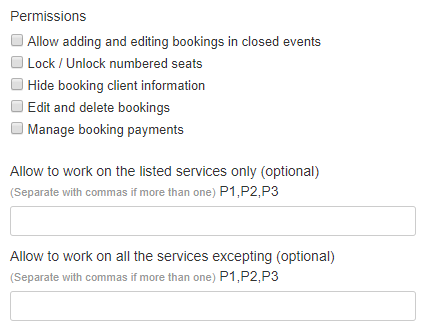 Allow adding bookings to closed events
You may allow your users to add bookings to closed events (Manual Overbooking).

Warning:
enabling this feature could cause your user to
overbook your service/s
. Recommended
only
for
experienced users
.
Lock / Unlock numbered seats
For those customers working with the auditorium feature and would like their agents to lock or unlock seats for logistics conveniences.
Hide booking client information
Depending on the type of user, the customer may ask for their data to be protected, according to the new GPRD regulations (as of may-2018).
Users Activity (log)
You will be able to see the changes made by each user in the "More" tab and entering a date and typing a keyword or username.


Add a description
Add a description. This field is optional and you do not need to write anything.

Advice:
enter a simple description of your deal with this agent for further references.

Add a commission
Add a fee (commission). If you add a fee, (write 0% if you do not want to add it) you will be able to see the amount that agent will get in their bookings. You will also see the total revenue due to that agent per month in the Stats tab, in this table: "Bookings and income by user / service / month (EUR)."
There are two situations that may affect what you write here:
First, if you, as the provider of the service gets the money of the client's payment; you should write the % that the agent gets (10% for example).
The second is in case the agent collects the payment of the service. In that case, the percentage that he has to pay you (the provider of the service). If he/she gets 10%, write 90%.


Checkmark the options to apply
Check-mark these options if you want your Agents to apply to your user: Show prices to the user, allow setting a custom price in back-office bookings, and show ticket count in the calendar tab.

Limit services access
Here you have the option to limit the services the user has access to. You can either write the services they are allowed to view (top) or write the services they are not allowed to see (bottom.) Write the service ID no. (P1, P12, P4,...) separated by commas.

Affiliates
Agent users will have a specific field called Affiliate ID. You will only need this if you are using our affiliate program. Check this article to know more about it

Delete a user
To delete a user click on the trash bin icon.