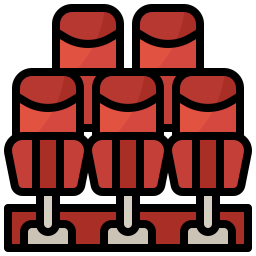 ---
Where can I find it? Services >>> Create a new Service.
---
With this widget, your customers will be able to select the number of people and their seats easily. The auditorium is fully customizable to your needs.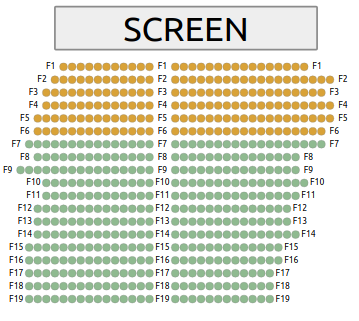 To add and configure the auditorium at your service, when you create a service, select the type of schedule ''Numbered seats''.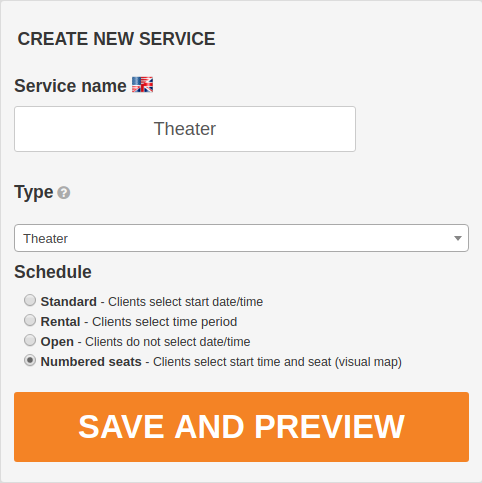 Then when you configure the service, you will see that the configuration of the tickets is different, by default Ticket ID will be created.
To configure the auditorium, go to the section ''Schedules'', you will need to add code to configure it, send us an email from here with the configuration details you need (number of seats, type (preferred, general, etc) and we will help you.
---
Booking a numbered seat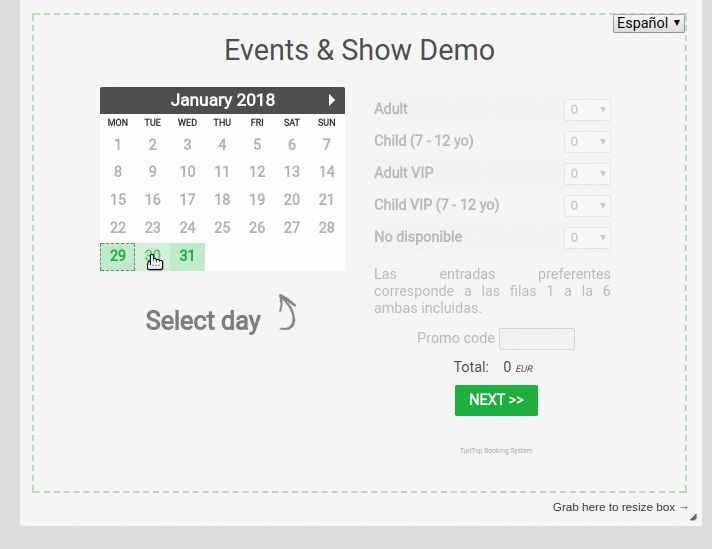 Two adult and one child tickets have been selected. This means that 3 bookings will be created.

---
Lock / Unlock numbered seats
This new feature allows you to block any seats with only one click. Click again the locked seat to unlock it.
You can find this feature in the More (+) tab in the TuriTop control panel >>> ''Lock / Unlock numbered seats''.