The TuriTop booking system has an integration with Escape Room Lover, which is made possible by our reselling system.
Step 1
Contact Escape Room Lover by sending an Email to hola@escaperoomlover.com and request the connection with your TuriTop account.
Step 2
Make sure your service is ready to be shown in our Marketplace from Service >>> Advanced Actions >>> Resellers: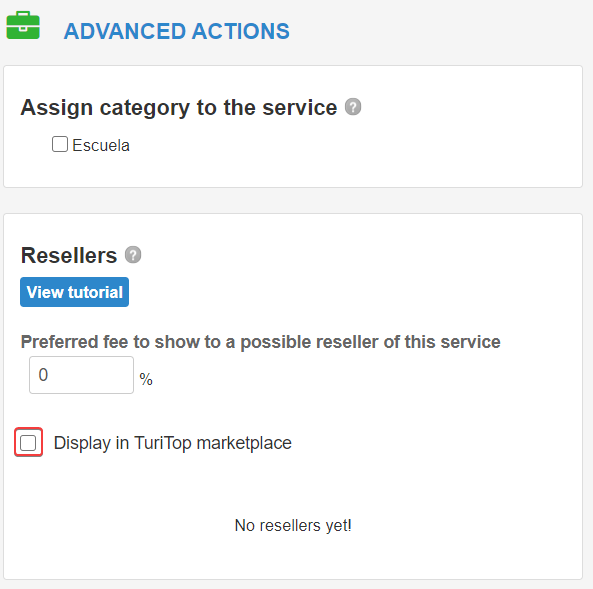 Don't forget to accept the resell petition from Escape Room Lover which you will receive by email.