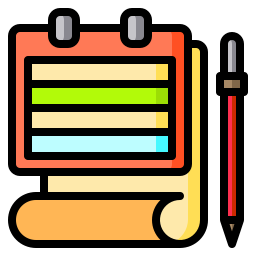 Available for plans: M | L | VIP | Enterprise
Where can I find it? Services >>> Categories.
The Daily Widget allows you to list all events from all your services in one single service. You only need to install it on your website.
This widget only supports tour type services.
Version 1
The first thing to do is copying the installation codes, as explained here. You will find the installation div and global script under Services >>> Categories >>> Preview - daily view - multi service (Tours only).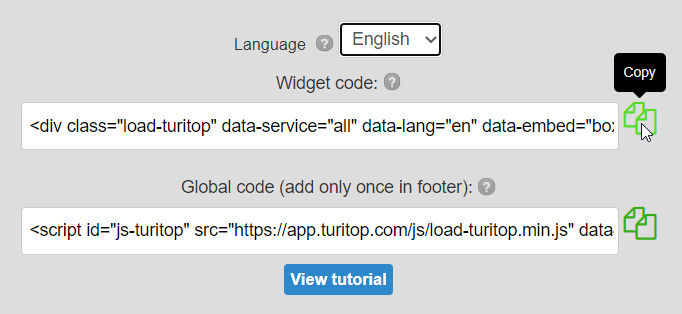 It's most likely that you've already installed the global code already. This is an example of the div code:
<div class="load-turitop" data-service="all" data-lang="en" data-embed="box"></div>
This is how it will look like: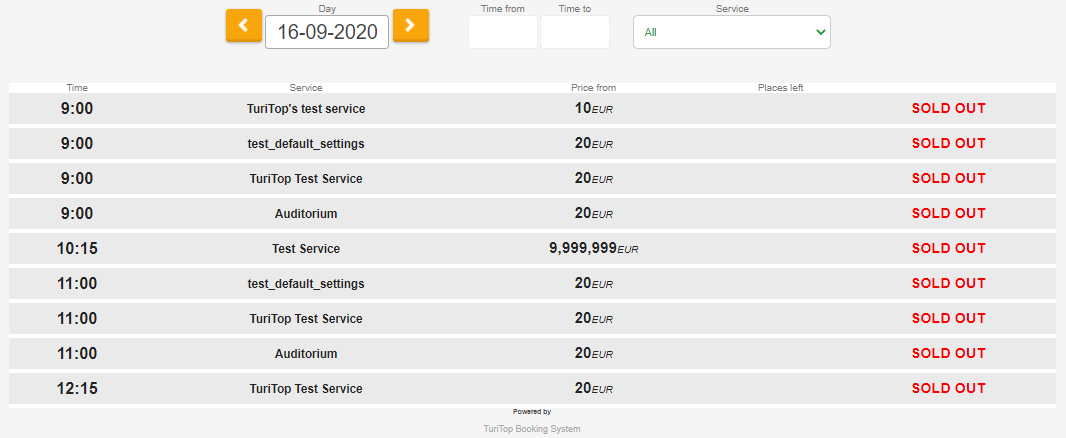 Version 2
This version allows the addition of banner images. To add images, go to Services >>> Service >>> Service details and add a banner image:

Then, use this div code for the installation:
<

div

 

class

="

load-turitop

" 

data-service

="

all

" 

data-version

="

2

" 

data-lang

="

es

" 

data-embed

="

box

" 

data-datepickeravailability

="

show

" ></

div

>
This is a preview with an image: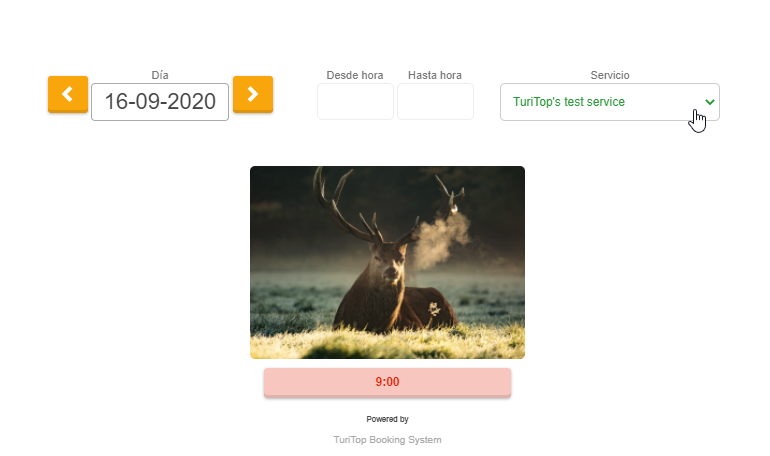 You also have the possibility to show only a category. This is how it would look on your website: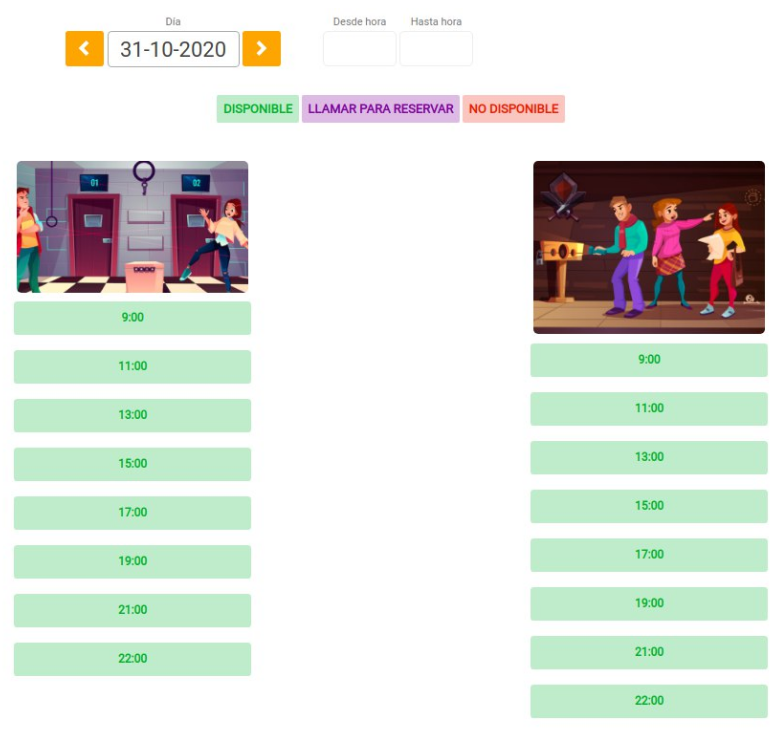 And this would be the div code for the installation:
<div class="load-turitop" data-category="C1" data-version="2" data-lang="es" data-embed=
"box" data-datepickeravailability="show" ></div>