Step 1: get the widget codes
Log into your TuriTop account here. Then, go to the Services tab, click on the service that you want to embed on your Jimdo website and copy the following codes (Widget code and Global code):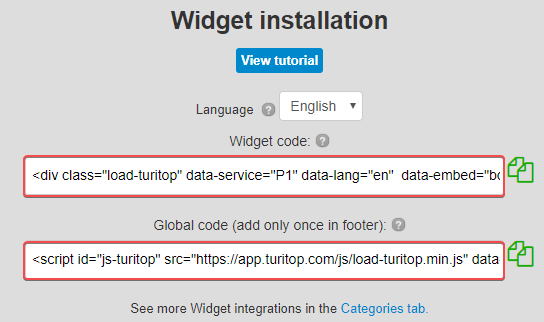 Step 2: add the Widget and Global codes
Copy both codes provided to you above and paste them into the Widget/HTML Element. Firstly, paste the Widget Code and just below the Global Code.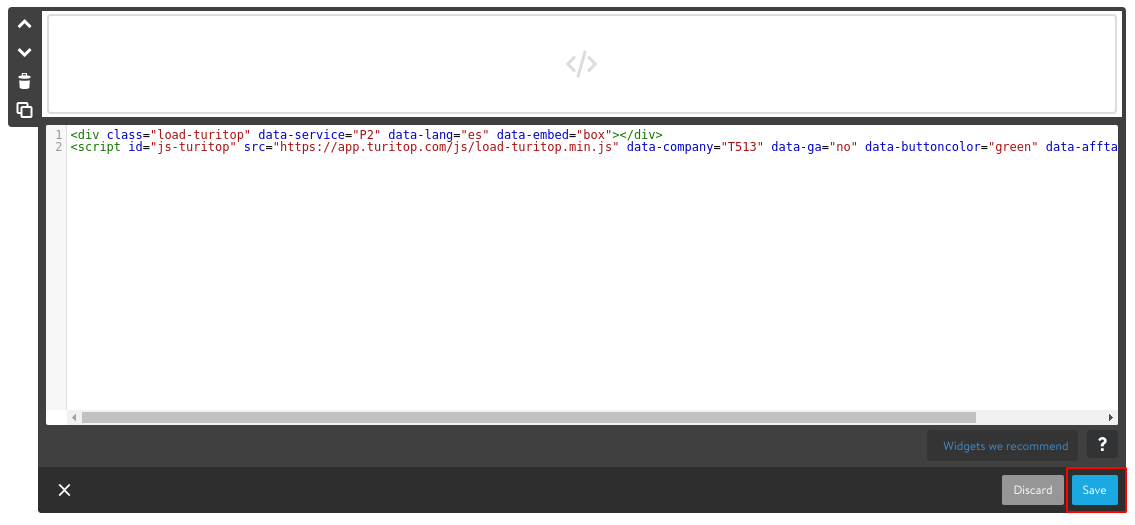 Refresh your page and look at your site in View Mode—you should see your widget appearing where you placed it.