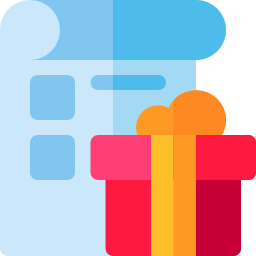 This operation can be easily done from your bookings tab. From this tab, if you haven't enabled your filters yet, click on the filter configuration icon

.
Add the Gift certificate filter by clicking the checkbox:

Now, click on save:

Generate a list
In this example, we will generate a Gift Voucher list for a period of time. Select the date period of booking and click on the option that best suits you on the 4 different Gift certificate filter options: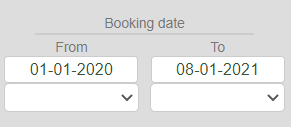 This will be the way the list looks like: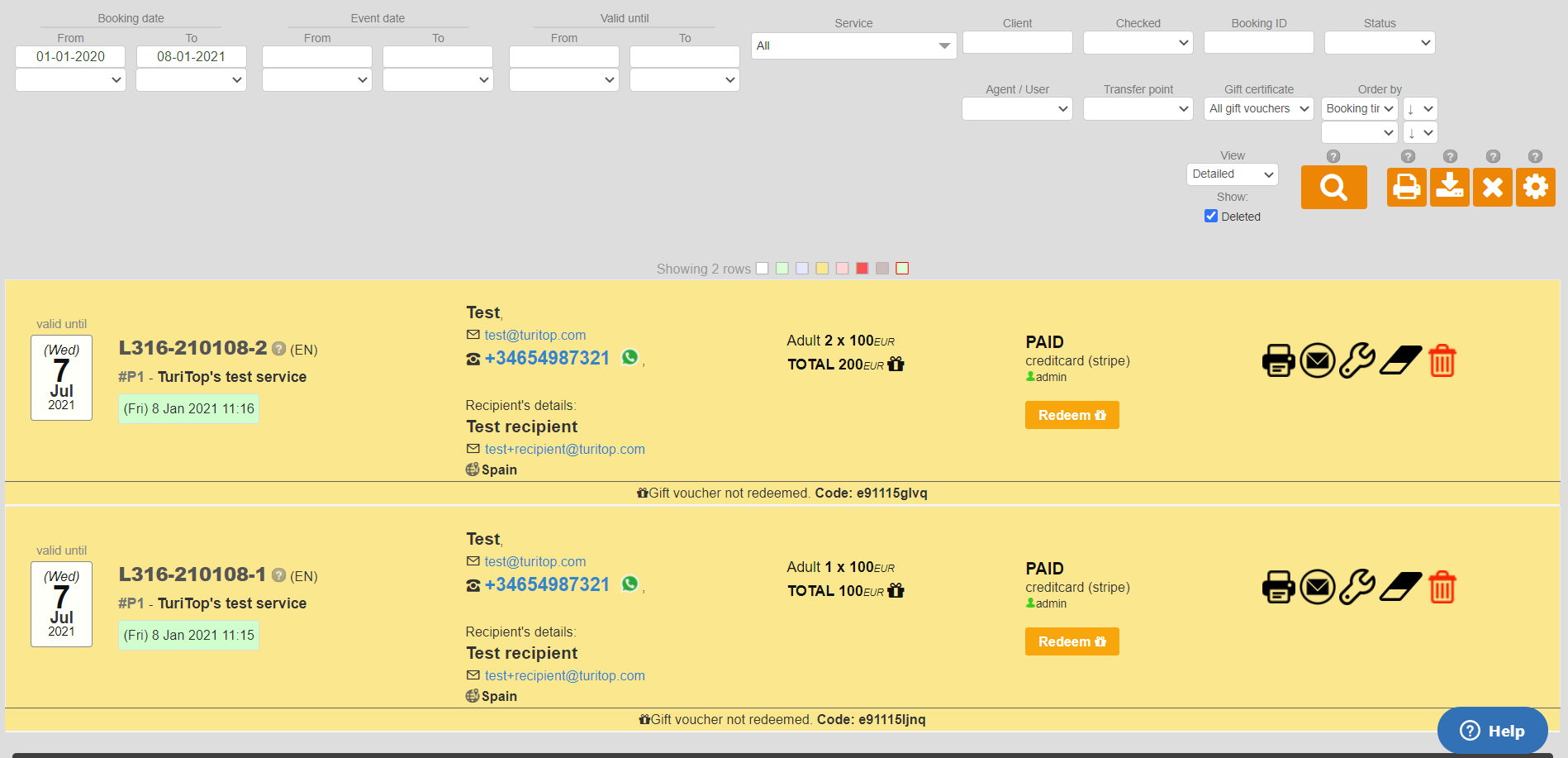 Once you have the list, you can download an Excel or CSV file locally to your desktop or mobile device. Click on the download icon

and select the following data information checkmarks and click on download: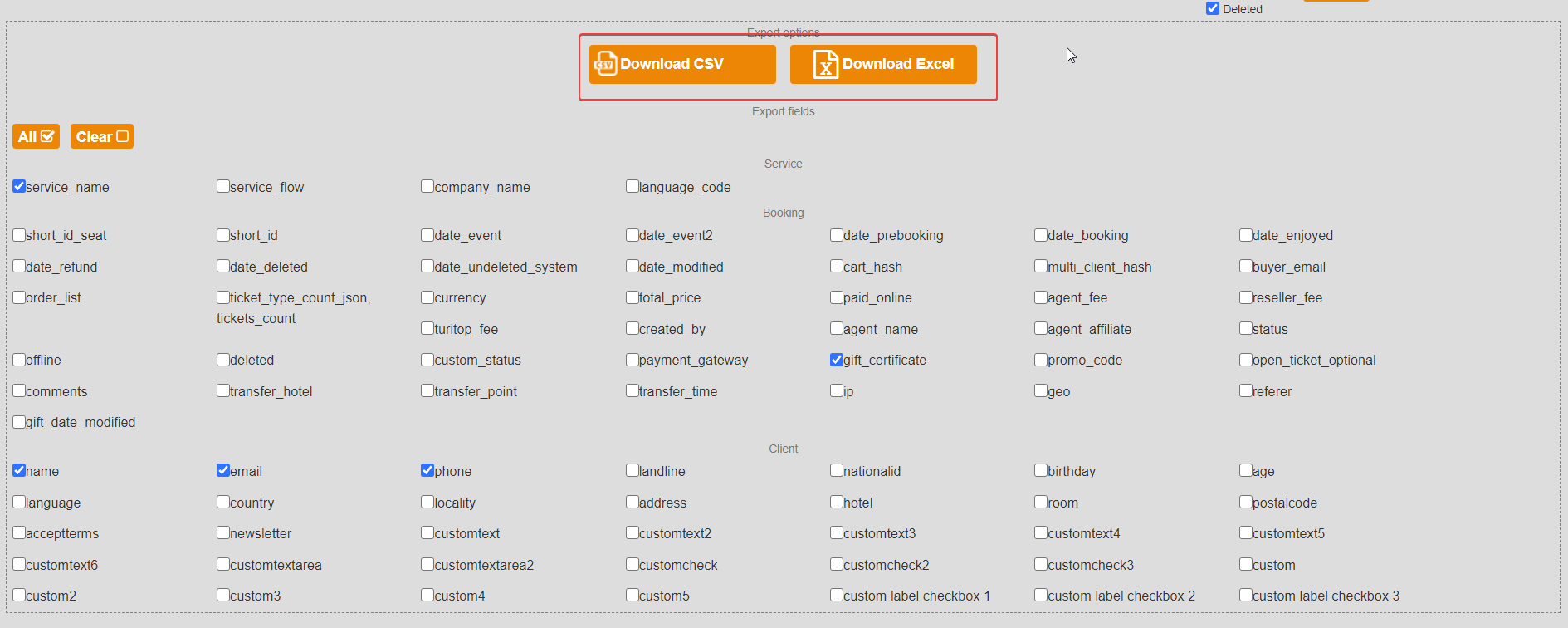 Depending on the file size, the download can take some time to start. Please, don't close the tab until the download finishes.