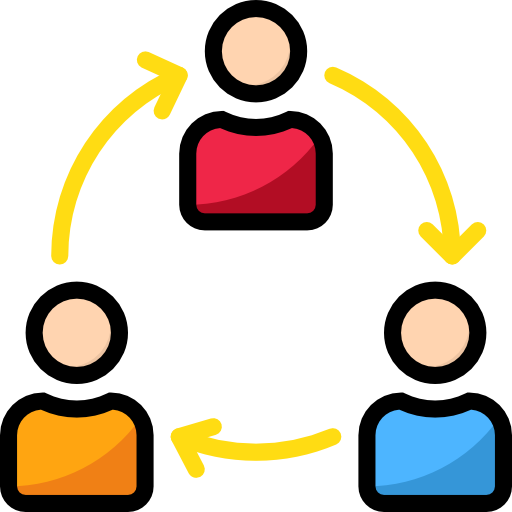 Manage users
When you have users created, you can edit some preferences for their use of the system. There are several types of users: Agent, translator, Administrator, Designer, and Custom. Get to Company >>> Manage Users.
Choose the user type
Choose the agent type. You're basically choosing what this user is allowed to see and work within your booking software TuriTop: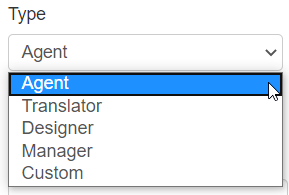 An Agent can view and work the Calendar and Booking tab. They can add bookings, view availability, and modify existing bookings.

Keep in Mind:
your Agents will only see their bookings information, they won't see the bookings you get from your website or the bookings you make manually through the Back-Office (Calendar tab).
A Translator can view the Translate tab. Use this to allow access to your system to your user so they can translate to all the languages you need. TuriTop booking system is already translated into 28 languages, but you will need to manually translate services names, tickets, notes, etc. To do the translations please go to Translate tab.
A Designer has access to the Design tab. They will see the CSS input field to modify the look of the booking box (so your booking widget has the same design as your website. You are able to change backgrounds, fonts types sizes and colours, buttons colours, hover colours, etc.).
A Manager has full access to all sections of the control panel. He/she basically has the same access as the administrator (you).


A Custom user is one where you choose which tab you give access to. Check the view options you need.

Keep in Mind:
Use Custom Option and click on ''
Bookings
'' and ''
Calendar
'' checkboxes if you want your Custom Agents to
see and manage
all the bookings you have. This is the main difference between a Normal Agent and a Custom Agent that has access to Bookings and Calendar. Normal Agents
ONLY
see their own bookings.

Use a custom user and select "Bookings" and "Calendar" if you wish for these users to be able to see their own bookings and everybody else. Agents can only see their own bookings.