Paygate is a SouthAfrican based payment gateway that allows online payments. Configuring it es fairly simple.
Send an email to info@paygate.co.za requesting to send you your PayGate ID and Secret key. Once you have this data, go to your TuriTop control panel >>> Company >>> Receiving Payments >>> PayGate and insert the data provided: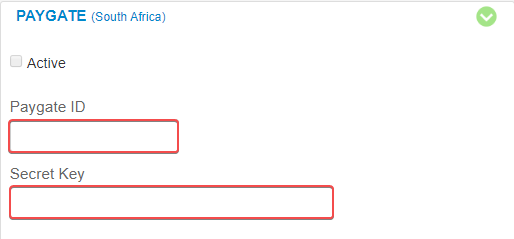 To finish, just click on "Active".