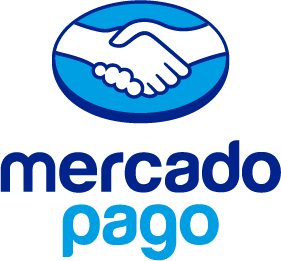 MercadoPago is a payment platform that serves national sales, with a presence in Argentina, Brazil, Chile, Colombia, Mexico, and Venezuela. It allows you to charge your sales with the main credit/debit card companies, means of payment in cash or by bank transfer, nationally.
The configuration of this payment gateway is very simple. Follow the steps indicated below and in less than 5 minutes you can start charging your tickets.
---
Step 1: access MercadoPago
The first step is accessing your MercadoPago account. To do so, click on the country on which you operate from the list below:
Next, go to the upper right corner of your screen and click on the user select area and click on Credentials:

Go to the Checkout Personalizado tab. Here you'll find two connection modes:
Sandbox: for testing purposes.
Production: live production credentials.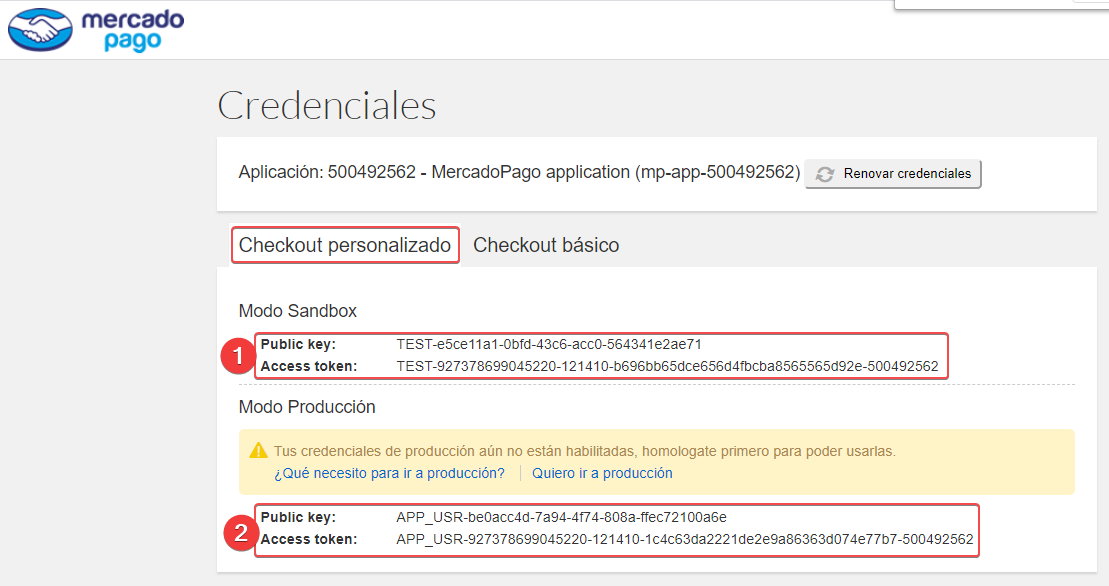 Step 2: sandbox environment
As shown in the previous step, copy both Public Key and Access Token. Next, log in to TuriTop >>> Company >>> Receiving Payments >>> MercadoPago Embedded and paste both credentials: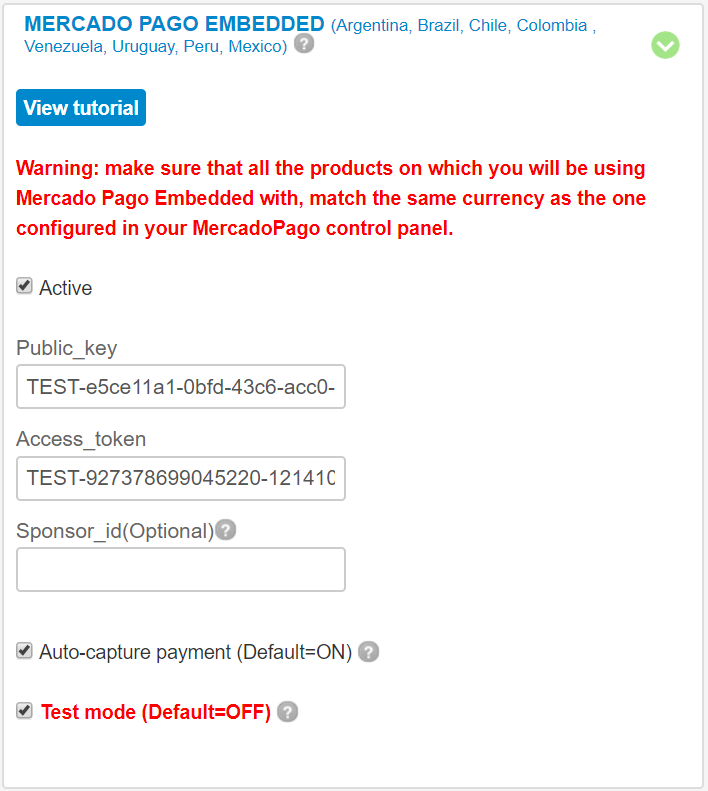 Keep in mind: activate the test mode so you can make a test purchase from any service.
On any service, according to the country on which you operate your business, use one of the following test cards, click here.
Step 3: live environment
Now you can use the credentials indicated in step 1. Next, do the following: copy the Public Key and the Access Token from the production environment section in MercadoPago. Then, go to your TuriTop control panel >>> Company >>> Receiving of Payments >>> MercadoPago Embedded and delete the test credentials and replace them with the new live ones: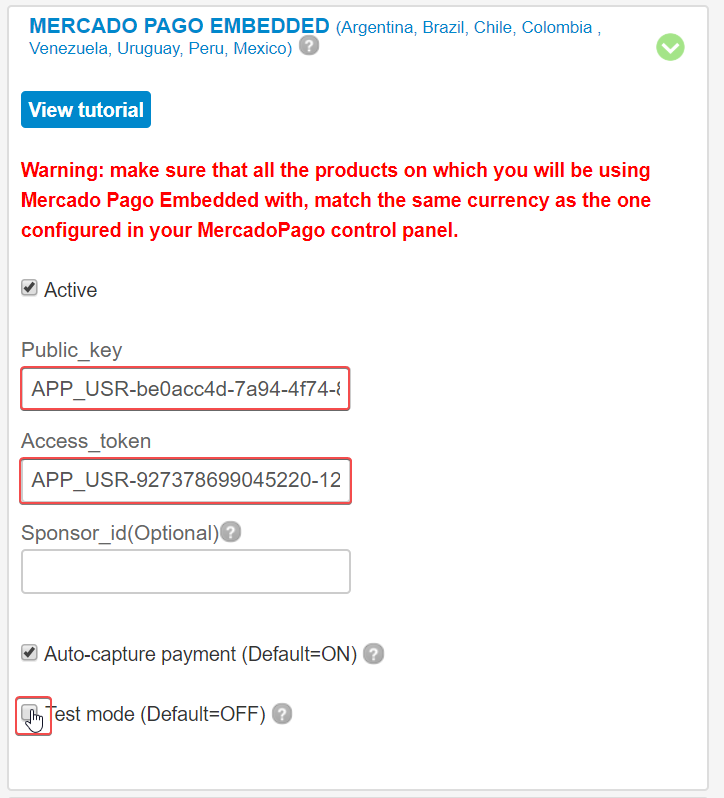 Keep in mind: don't forget to unclick the test mode checkbox. If you live it checked, all payments will fail once you go live.

Warning: make sure that all the products on which you will be using Mercado Pago Embedded with, match the same currency as the one configured in your MercadoPago control panel.