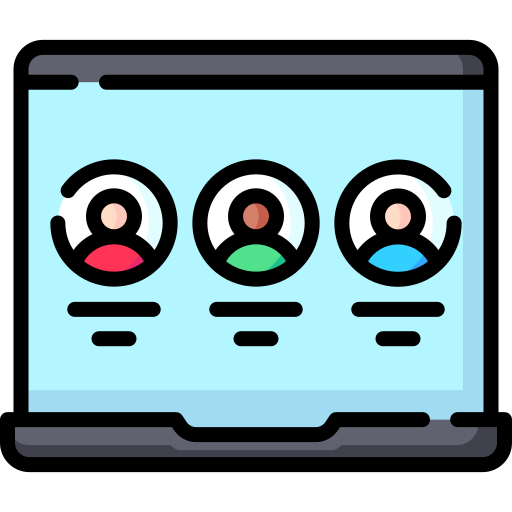 Users invitations
You can invite users to join a company in TuriTop; just follow the following simple steps:
Step 1
Get to your Company tab from your control panel and find the "Users Invitations" tab. Once you open it, fill in an email address and click on "Send invitation".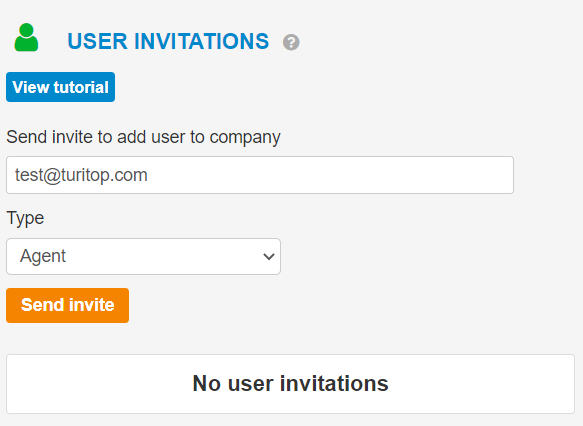 Keep in mind:
invitations will arrive at the recipient from the company you're currently logged in to. For example, if you're logged in to the account L256, invitations will arrive from this company asking to join them. If you need to send an invite from another company, you'll need to swap to that company first, as explained
here
.

Keep in mind:
by default, the user's invitations are of the
agent type.
You can change this by selecting the
type
before
sending
the invite. If you'd like to change the user type after the invitation has been sent, you need to edit the user in the "
Manage Users
" section of your company's tab.
Step 2
Your user will receive an Email with a link to accept the invitation. He/she will just need to click on "Join".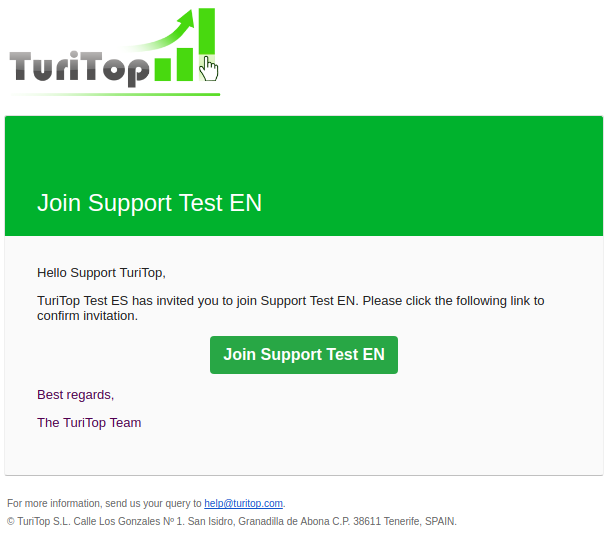 Step 3
Your user will have to register in TuriTop if has not already done so. If the agent/user has not registered, this window will appear: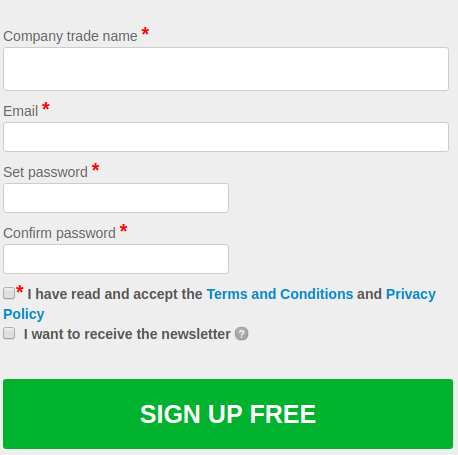 Fill in all asked fields and click on "Register for free". Once registered, the system will take him/her to the user's edit view.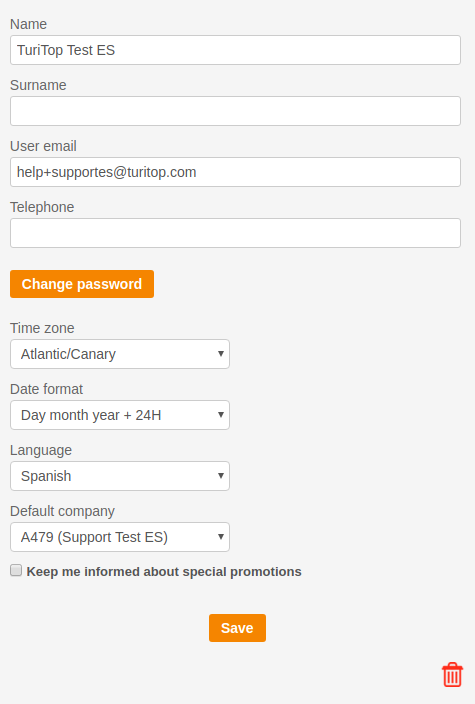 Step 4
Verify that your user has accepted the invite and has completed the registration process correctly. To verify this, get to your Control Panel >>> Company >>> User's Invitations >>> Pending Invitations:

Delete user invitations
If for any reason you need to delete an invitation, you may do so by getting to your Control Panel >>> Company >>> User's Invitations >>> Pending Invitations: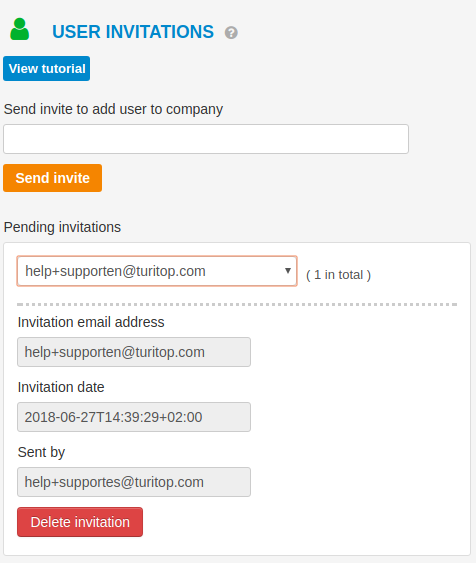 To delete a user's invitation, select it and click on "delete invitation".

Warning:
once a user invitation has been
erased,
you can't undo it. You would have to make the process from the
beginning
.