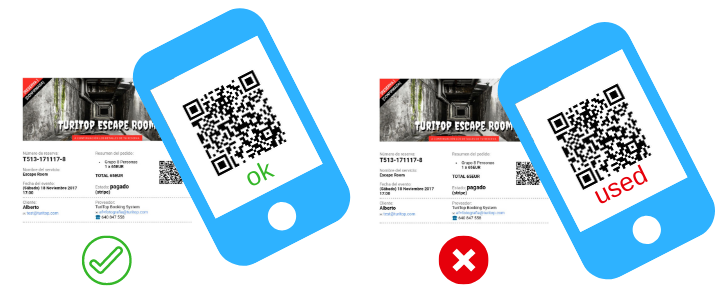 Scanning a QR code from any mobile device
Step 1: log in to TuriTop
From your preferred web browser on your mobile device, log in here and enter your login data.
Step 2: scan the code
Using any native or third party QR scanning app (iOS or Android), scan your QR code, and get to the booking in order to apply the check-in.
Scanning the QR code with TuriTop's Android App
TuriTop has a native application (at the moment only available for Android). Now you can access from your mobile phone and check-in your customers. Download it here.
First, log in with your email and password.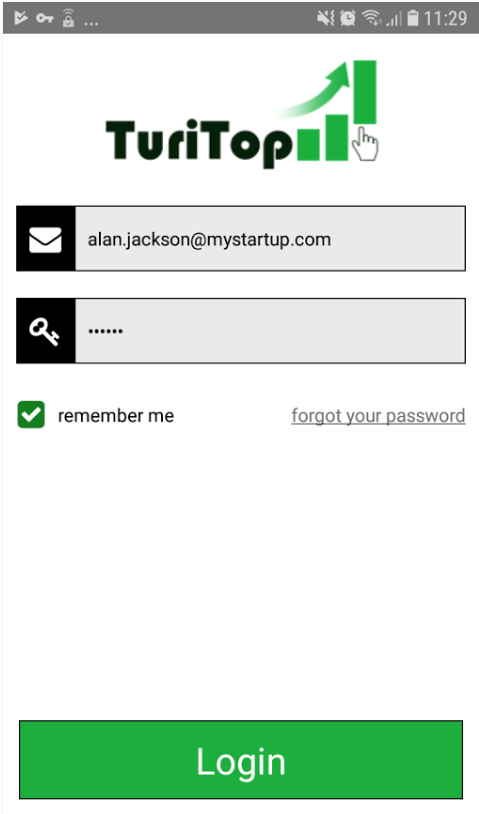 Now you can check in with QR code or without QR code (manually by clicking check-in).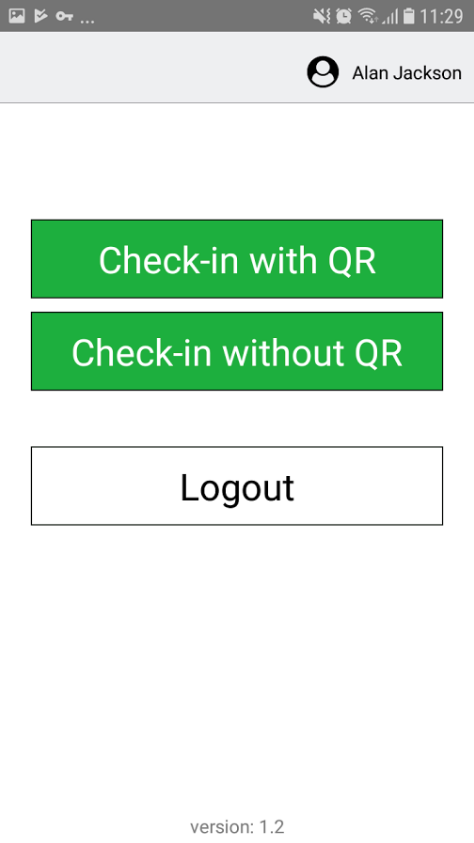 Check-in with QR code
If you choose Check-in with QR, the scanner will open directly to verify the code. (the QR is on every booking). If the code is correct and hasn't been previously verified, a success screen will appear.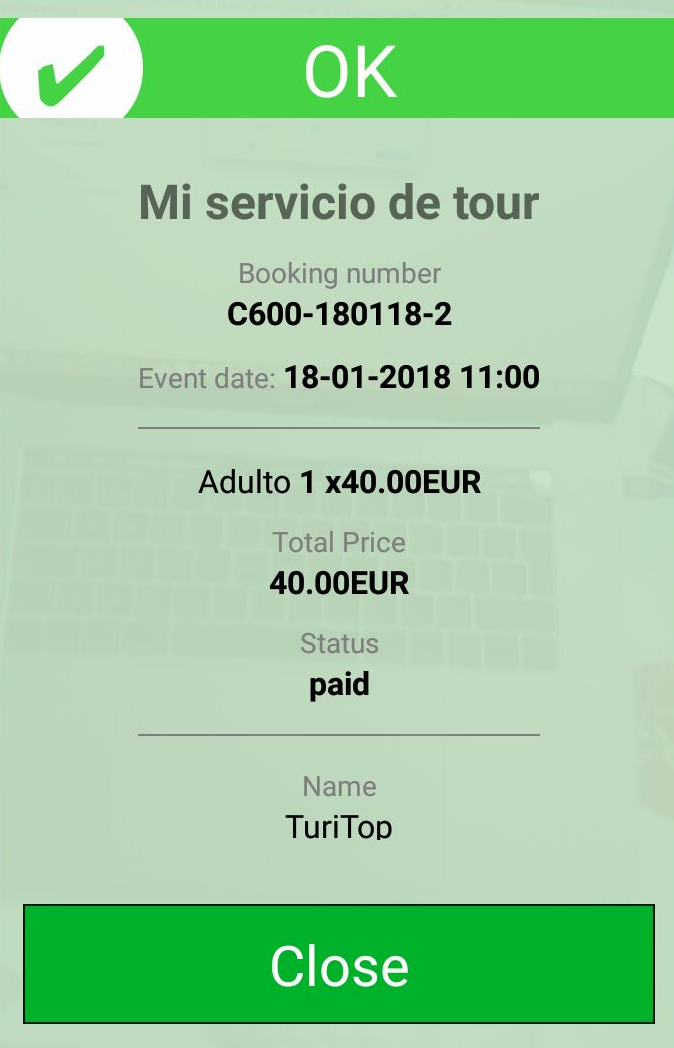 To prevent fraud, if you re-scan a previously scanned QR code, the system will show you a red screen warning sating that the booking has already been checked in advance, and it will show the date and the time when the check-in was made.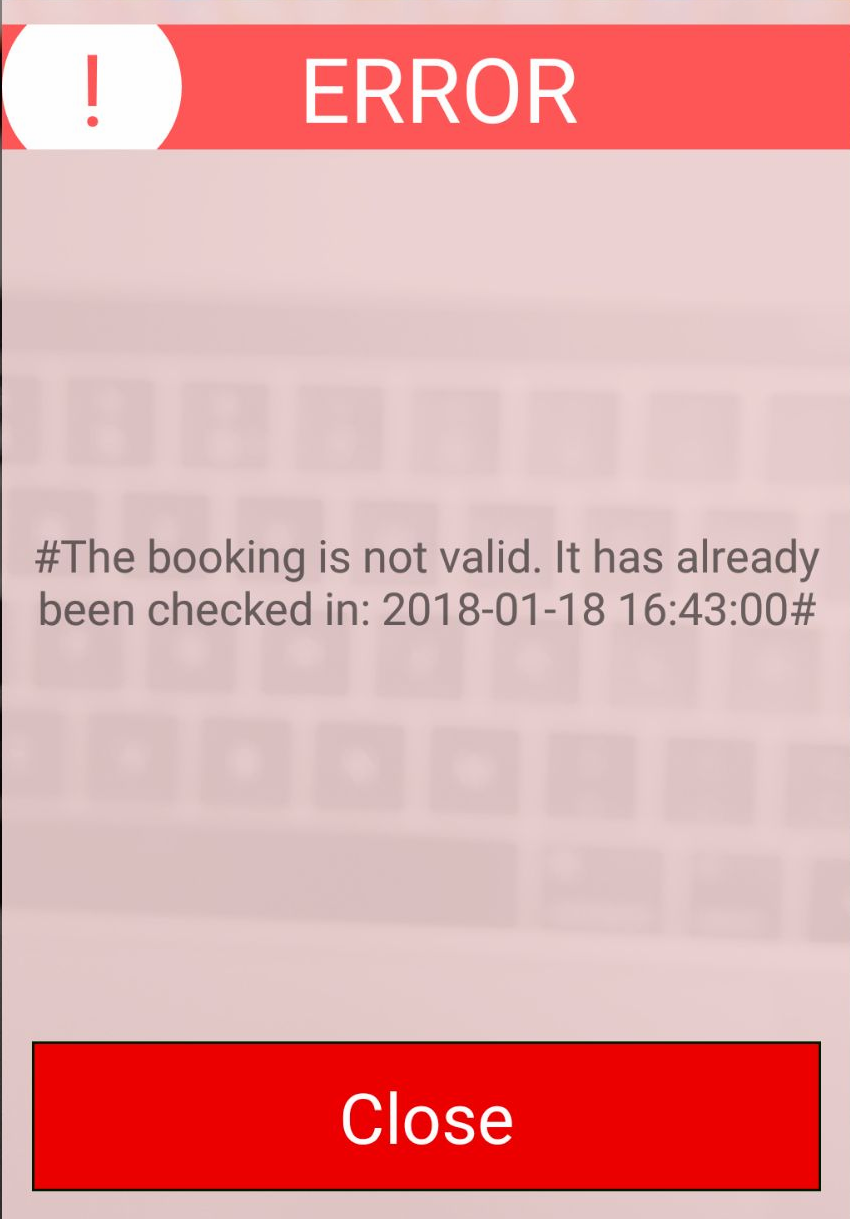 If you scan a QR code that does not belong to this event you will get an error message, saying that "The booking does not belong to the selected event".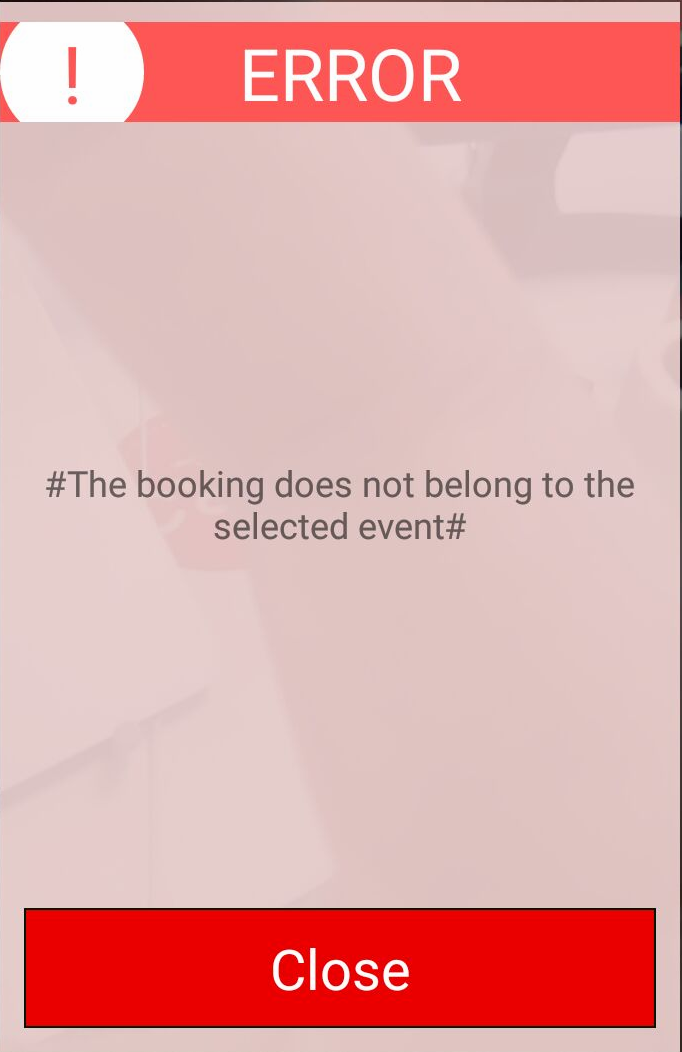 Check-in without QR code
If you choose Check-in without QR, all available services will be displayed. Choose the corresponding service.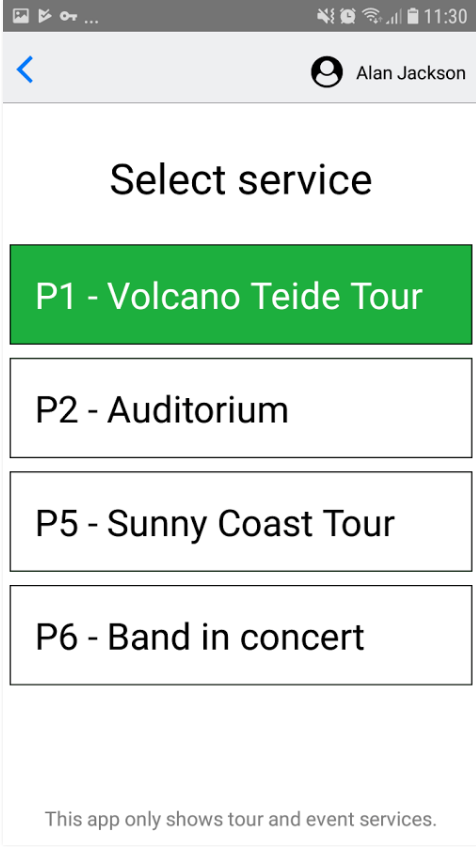 When you have chosen the service, the corresponding events will be shown, only events of yesterday, today and tomorrow will be shown.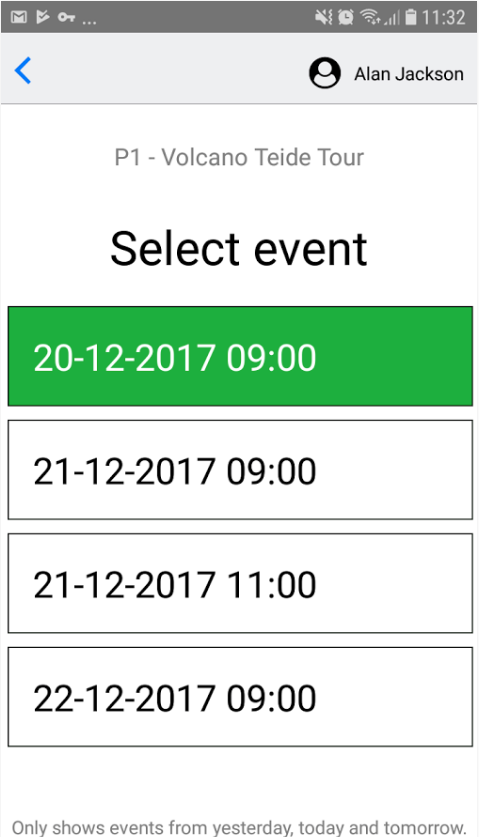 Once you have selected the service, you can choose the user (this will filter the bookings and only show the ones made by that user).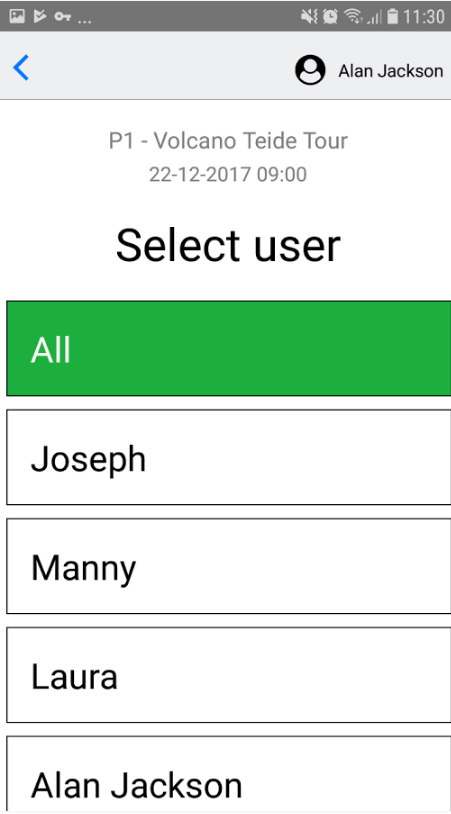 When you have already located the corresponding booking, you can now check-in or uncheck-in.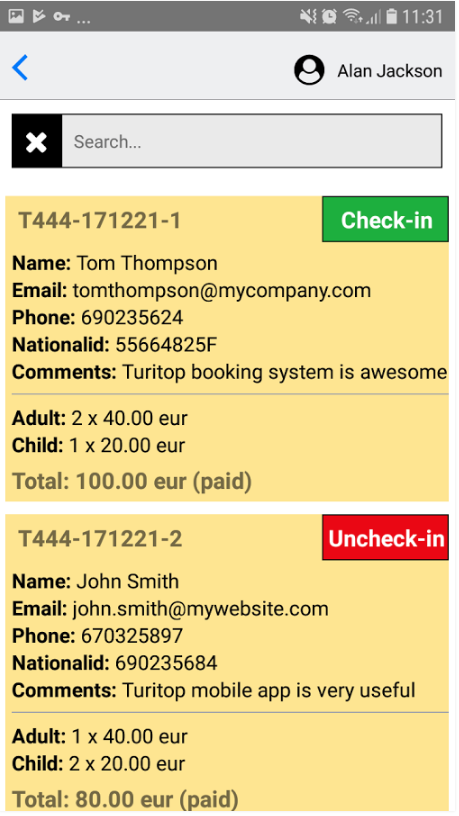 QR codes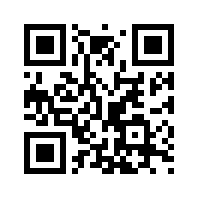 QR code or Quick Response Code is a type of bar-code. A QR code uses four encoding modes: numeric, alphanumeric, binary, and Kanji to store information. It was first designed for the Japanese automobile industry but it quickly gained use because of its much higher information capacity compared with traditional bar-codes.
Turitop booking system has a native Android application. Download it here.
In TuriTop, all confirmation emails have a unique QR code integrated. And now you wonder... What do I need this for? It's simple: scan the code with your mobile device and you will be able to mark it as checked-in. If someone tries to use the same QR in the future it will indicate that the customer had already checked in. Save search and check the time, and update all your booking information within your control panel.
| | |
| --- | --- |
| If the Check in was accepted | If the check in was denied |
| | |
This will help you detect people trying to use falsified codes, out of date reservations, or already used bookings.