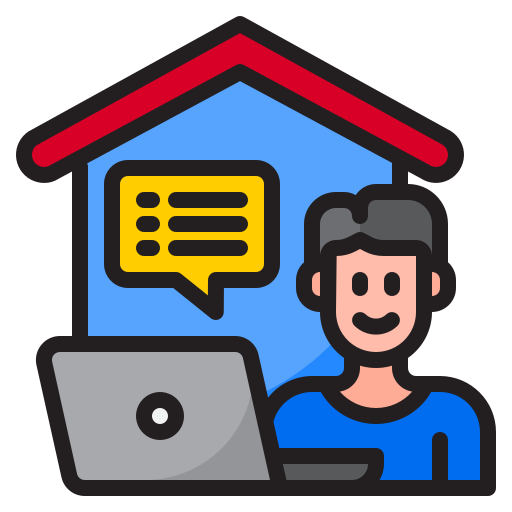 The Company tab of your booking system is where you set up the information about your business as well as the default info of the new services to be created.
Business Info
Complete all the commercial information about your company: Website, telephone number and links to your social networks. By the way, don't forget to upload your logo from this section! It will appear in the Confirmation Emails sent to your customers.
---
Billing Info
This section is where you can subscribe to a TuriTop payment plan. Click here to see the different types of plans we currently have.

Keep in Mind:
TuriTop
does not charge any booking fees.
Nor do you have
any kind of permanence or penalty
for cancellation or freezing of your plan.
Once you have subscribed, we will automatically charge your card or bank account for the amount of your plan every month. In addition, you will receive your invoice at the email address you have configured in the billing details.
User Invitations & Manage Users
Invite as many users as you need and create limited to your TuriTop Control Panel , according to the role and permissions you have configured. Click here if you want to know how to invite users to your control panel and how to set permissions.
Also, through the Agent users, you will be able to set up an affiliate system. Read the following tutorial to learn more.
---
Resource Manager
This tool will help you to share or vary your service's availability depending on the resources assigned to them. These resources can be shared by more than one service. Learn more about it here.

Please note: Resources can be configured in many ways and not only as we explain in the tutorials. If you have any doubts about this, please do not hesitate to contact us through the More button in your TuriTop control panel.
---
Receiving Payments
TuriTop is integrated with several gateways to accept payments through debit/credit cards from all over the world. If you want to know which payment gateways we work with, click here.

Keep in mind: The money for your bookings goes directly from your payment gateway to your bank. In other words, the money for your bookings never goes through TuriTop.
---
Components / Integrations
Google Analytics: Turitop is integrated with Google Analytics. With his integration, You will be able to know from which website all your sales come from. To find out how to do this integration click here.

(L/ VIP plans only)




Clickatell SMS Notifications: Send automatic SMS to your customers. View this tutorial to know more about ''How to install my SMS messaging system''.


Google Sheets: With the integration of this calculation data tool you will be able to create and edit your reports. See how to set it up here .

(Only for L/VIP plans)
Customized Email Server: Send your bookings emails and reminders via your own email/ server of your choice instead of using TuriTop's default email server. Read the following tutorial to know more about it.

(L/ VIP plans only)




Automatic Review Requests: Automatically send an email feedback request to your customers after the activity. Specify the waiting time after the event as well as the link to the review website to be sent. (Facebook, Tripadvisor, Capterra, etc.). Learn more here.
Shopping Cart: Allow your customers to add more than one service/product to a shopping cart while purchasing and pay for them all at once. Also, with the shopping cart You can set up discount packs. Click here for more information.


Season/ Maintenance Closer: Close easily all your services for a specific date or selected time period. Here's a guide on how to configure this feature.


Facebook Pixel: Analysis tool that allows you to measure the effectiveness of your advertising on this social network and the actions taken by your customers. To know more about it, click here.
TuriTop API: This application will allow third party software to communicate with your TuriTop reservation system. View this tutorial to know more about it.


Webhooks: This automatic communication system between apps will allow you to speed up the exchange of data between applications. See how to set it up here.


Mailchimp: This integration will allow you to create promotional campaigns and email newsletters with other companies and potential customers. Learn more here.
---
Default settings
This section is where you can specify the cut-off time for your services, allowing your customers to book online in advance of an event. This way you will avoid having bookings at very short notice. You can also specify the maximum range of time in the future that your calendar will be available.
You can also grant your customers the ability to make changes or cancellations to their bookings by setting a time limit for them to do so.
In addition, you can create extra notes on your purchase confirmation page.
---
Gift Voucher
Allow your customers to buy a Gift Voucher to give as a present. Click here to know how to get the most out of Gift Vouchers
---
Booking Form
In this section you can configure the form to be filled in by your customers in the booking process. You can create it globally from your company tab or configure it individually for each service according to your needs.
---
Transfers
This option is used by companies that provide a pick-up service to their customers with a regular transport. To configure the pick-up system globally click here. Otherwise, to configure it individually for each service click here.
---
Booking Email/ Receipt
Here you can set the Email to receive booking notifications and the company contact Email (this is the Email that will appear in the confirmation Emails).
You can also choose between our Light Breeze or Classic Email Templates, and choose the one that best suits your style and customise it. In addition, You will decide whether to use a global configuration or make a customised configuration for this service. To learn more about the confirmation email, click on this article.
---
Channel Manager
This is where you can Manage the different Distribution Channels where you can sell your services / products.
Viator: Viator is a website owned by Tripadvisor that provides the best local tours and activities. This website is visited by over 10 million visitors every month. Learn more here.
Get Your Guide: one of the most popular online traveling agencies. Learn how to connect this platform with TuriTop here.
Civitatis: Spain's most popular tour online vendor. To connect with them You just need to create an account and inform your Civitatis Manager Account, they will do the rest for you!
Tiqets: Tiqets is an innovative ticketing platform for museums, shows and attractions. To connect with them click here.